Movies starring Kate Beckinsale Aviator, The
Had Martin Scorsese made this film 25 years ago, it would have been greeted with a surge of curiosity. Howard Hughes, one of the richest eccentrics of the 20th century, was still fresh in the public's mind at that time. Now, more than a quarter c... Click
We know from experience that Adam Sandler has a fondness for Frank Capra. After all, is there anything odder than watching Sandler channel Gary Cooper in a remake of Mr. Deeds (Goes to Town)? Actually, there is. It's watching Sandler channel Jim...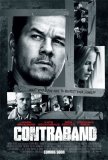 Contraband
Contraband is the kind of thriller that offers just enough in the way of effective elements to assemble a two-minute trailer. When it comes to a 110-minute feature, however, the sketchiness of the plotting and the director's lack of sure-handedness...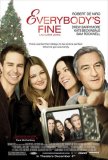 Everybody's Fine
Everybody's Fine explores universal themes - concepts that many sitting in the audience will relate to from one perspective or another. It's about the ways in which the expectations of a parent can shape the life of a child - both in terms of what... Laurel Canyon
One aspect that virtually assures a good motion picture is solid character development (sometimes referred to as a "character arc"). It doesn't matter if it's a mainstream movie or an offbeat indie - any narrative-based film benefits if the charact... Much Ado About Nothing
Much Ado about Nothing is Kenneth Branagh's adaptation of one of Shakespeare's better-known comedies. Centered around two romances - Hero (Kate Beckinsale) and Claudio (Robert Sean Leonard), and Benedick (Kenneth Branagh) and Beatrice (Emma Thomps... Pearl Harbor
To think of uber-producer Jerry Bruckheimer and action director Michael Bay is to be reminded of popcorn-and-eye candy trifles like The Rock and Armageddon - movies where flashy special effects and lobotomized scripts are arguably assets. The pair... Serendipity
Serendipity is a romantic comedy from British director Peter Chelsom (Hear My Song, The Mighty) that pairs quirky, likable John Cusack with rising star Kate Beckinsale. All of the usual adjectives apply: sweet, cute, delightful, romantic, etc. Alas... Snow Angels
Snow Angels tries to build an ensemble drama around a central tragedy. However, while individual aspects of the film work well on their own terms, the production as a whole lacks focus. Director David Gordon Green (All the Real Girls) gives us gli...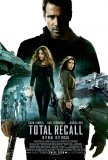 Total Recall
It's a hard thing for a filmmaker, even an accomplished one, to make a project "his own" when the original is well remembered as a vehicle for a star as big as Arnold Schwarzenegger. A mere 22 years have passed since the Schwarzenegger/Paul Vehoeve...