Movies starring Kate Beckinsale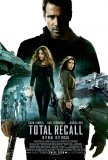 Total Recall
It's a hard thing for a filmmaker, even an accomplished one, to make a project "his own" when the original is well remembered as a vehicle for a star as big as Arnold Schwarzenegger. A mere 22 years have passed since the Schwarzenegger/Paul Vehoeve...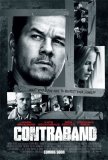 Contraband
Contraband is the kind of thriller that offers just enough in the way of effective elements to assemble a two-minute trailer. When it comes to a 110-minute feature, however, the sketchiness of the plotting and the director's lack of sure-handedness...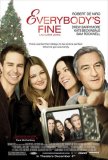 Everybody's Fine
Everybody's Fine explores universal themes - concepts that many sitting in the audience will relate to from one perspective or another. It's about the ways in which the expectations of a parent can shape the life of a child - both in terms of what... Vacancy
Vacancy is a nicely compact, tense thriller that loses a little of its punch as a result of a rushed, generic ending. For the most part, the English-language debut of Nimrod Atal (Kontroll) offers a strong sense of atmosphere and escalating suspen... Pearl Harbor
To think of uber-producer Jerry Bruckheimer and action director Michael Bay is to be reminded of popcorn-and-eye candy trifles like The Rock and Armageddon - movies where flashy special effects and lobotomized scripts are arguably assets. The pair... Snow Angels
Snow Angels tries to build an ensemble drama around a central tragedy. However, while individual aspects of the film work well on their own terms, the production as a whole lacks focus. Director David Gordon Green (All the Real Girls) gives us gli... Van Helsing
In the 1930s, monster movies were the staples of Universal Pictures' line-up, a cash cow as the industry metamorphosed from silent films to talkies. Although the monsters came in all sizes and flavors, none could match the appeal of the "Big Three... Underworld
Vampire movies aren't what they used to be. Gone are the days when a cape, fangs, a cocked eyebrow, and a menacing glare were enough. By today's standards, those things are quaint. Underworld, from first time director Len Wiseman, is an example ... Click
We know from experience that Adam Sandler has a fondness for Frank Capra. After all, is there anything odder than watching Sandler channel Gary Cooper in a remake of Mr. Deeds (Goes to Town)? Actually, there is. It's watching Sandler channel Jim... Underworld: Evolution
Some reviews virtually write themselves, and this is an example. Underworld: Evolution is so much like its predecessor, Underworld, in story, approach, look, and feel that an extended discussions of its merits (and lack thereof) seems redundant. Su...