Movies starring Christopher Walken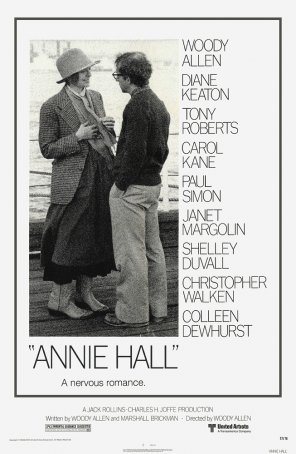 Annie Hall
In today's climate, it may no longer be in vogue to offer a laudatory assessment of Woody Allen's 1977 Oscar-winner, Annie Hall but, dammit, this is a really good movie and doesn't deserve the opprobrium it sometimes receives because of ... Antz
In the Magic Kingdom, they must be getting nervous. For years, Disney has had a death grip on the animated market, but, as we enter the latter years of the 1990s, the corporation that gave us Bambi and Snow White is finding their dominance cha... Basquiat
Basquiat, the fictionalized biography of graffiti artist-turned-international sensation, Jean Michael Basquiat, is the latest in a long line of "suffering artist" motion pictures, following closely on the heels of last year's controversial Tota... Blast from the Past
In the autumn of 1998, New Line Cinema opened Pleasantville, a thoroughly delightful fantasy about a couple of modern-day kids thrown back in time to a world of wholesome family values where everything is (literally) black and white. Now, less tha... Catch Me if You Can
Catch Me if You Can is the closest director Steven Spielberg has come to making a comedy since 1979, when his 1941 bombed at the box office. A jaunty caper movie inspired by real-life events, Catch Me if You Can never takes itself or its subjects ... Click
We know from experience that Adam Sandler has a fondness for Frank Capra. After all, is there anything odder than watching Sandler channel Gary Cooper in a remake of Mr. Deeds (Goes to Town)? Actually, there is. It's watching Sandler channel Jim...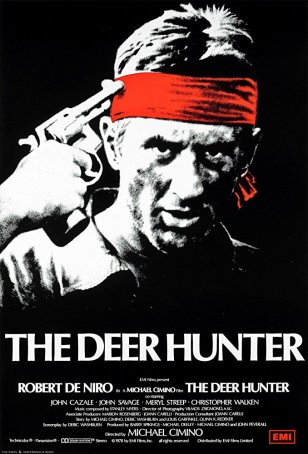 Deer Hunter, The
Of the four major Vietnam war films made in the dozen years following the fall of Saigon, The Deer Hunter was the first and, in the minds of some critics, the best. (The other three being Apocalypse Now, Full Metal Jacket, and Platoon.) Howev... Domino
I'm sure the story of bounty-hunter Domino Harvey would make for compelling cinema if only Tony Scott had decided to film it without the masturbatory excesses that are evident in Domino. Over-the-top doesn't begin to describe Scott's off-putting, ...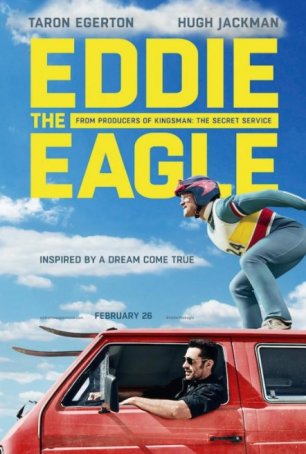 Eddie the Eagle
Eddie the Eagle is a classic "underdog overachieves" sports story complete with all the trappings. It's the kind of film that pulls out all the stops to get an applauding audience to its feet. Terms like "feel good" and "upbeat" apply. ... Envy
In Envy, the "Va-poo-rizer" is a liquid that, when sprayed on animal fecal matter, causes the offending substance to disappear. Would that such an invention existed to use on this motion picture… It's remarkably appropriate that Envy is about t...