Movies starring Brendan Fraser Blast from the Past
In the autumn of 1998, New Line Cinema opened Pleasantville, a thoroughly delightful fantasy about a couple of modern-day kids thrown back in time to a world of wholesome family values where everything is (literally) black and white. Now, less tha... Crash
Ensemble features can be daunting, yet some filmmakers embrace the challenge, and their results reward an audience. A lot of characters are woven into the tapestry of Crash, the feature directing debut of TV veteran Paul Haggis. (Haggis was also O...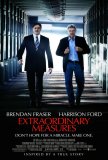 Extraordinary Measures
The question: If it looks, sounds, feels, and tastes like a Hallmark made-for-TV movie, why has Extraordinary Measures received a theatrical release? The answer: Harrison Ford. Ford doesn't do TV, or at least he hasn't since appearing in an episod... George of the Jungle
I suppose there are a lot of Generation Xers who harbor a certain fondness for the old TV cartoon George of the Jungle, which ran on Saturday mornings in the late '60s and early '70s (apparently, there were only 17 episodes produced, but they w... Gods and Monsters
Frankenstein. The Old Dark House. The Invisible Man. The Bride of Frankenstein. Show Boat. Although this may sound like one of those "which doesn't belong" games, there is a common element to all five '30s motion pictures - they are the en...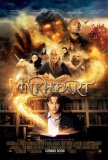 Inkheart
With a premise as potentially rewarding as that of Inkheart, one can be forgiven for being a little disappointed by the final result. When placed alongside other PG-rated fantasy adventure tales, this one struggles to capture the imagination. Par...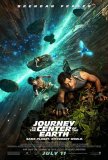 Journey to the Center of the Earth
Journey to the Center of the Earth is the first live-action feature to take advantage of the new digital 3-D technology. However, in generating what amounts to a 90-minute theme park ride, the filmmakers lost track of the need to tell a compelling... Mummy Returns, The
The 1999 remake of the horror classic The Mummy surprised Universal Pictures with its box office success. The studio had expected it to be profitable, but not that profitable. However, long before the worldwide gross crept close to $400 million,... Mummy, The
The Mummy is pretty silly stuff. But that's okay when you consider that, beneath all the action/adventure and horror trappings, it's actually a comedy. Think of a big-budget, high profile effort in the vein of Sam Raimi's Army of Darkness wit...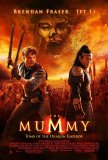 Mummy, The: Tomb of the Dragon Emperor
It has been a bad year for Indiana Jones and his knock-offs. In the wake of the lackluster Indiana Jones and the Kingdom of the Crystal Skull, we now have the second sequel to The Mummy, called Tomb of the Dragon Emperor. It is easily the worst o...