Movies starring Keri Russell August Rush
August Rush isn't just a bad movie - it's an aggressively bad movie. There are times when it tips the scales of absurdity and becomes almost comical. The film intends to be a modern day fable about fate and music and Dickensian characters but the...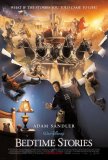 Bedtime Stories
For Adam Sandler, who has lived most of his on-screen life in the realm of PG-13, Bedtime Stories represents a new direction: family friendliness. With his characteristic sarcasm dialed down and his profanity and sexual humor nearly absent, Sandle...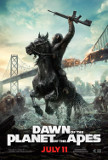 Dawn of the Planet of the Apes
Dawn of the Planet of the Apes is not only a solid dystopian-flavored science fiction film in its own right but it elevates the stock of its immediate predecessor in the Planet of the Apes franchise, Rise of the Planet of the Apes. By adding to th...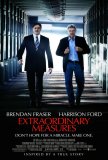 Extraordinary Measures
The question: If it looks, sounds, feels, and tastes like a Hallmark made-for-TV movie, why has Extraordinary Measures received a theatrical release? The answer: Harrison Ford. Ford doesn't do TV, or at least he hasn't since appearing in an episod... Mission: Impossible III
Mission: Impossible III provides lots of action, but too little excitement. It generates lots of pyrotechnics, but too little heat. And it offers lots of Tom Cruise, but too little Ethan Hunt. In short, if you're yearning for a flashy, leave-you... Upside of Anger, The
Now that Kevin Costner has grown too old to convincingly play a baseball star (even an aging Major Leaguer, as in For Love of the Game), he has progressed logically. In The Upside of Anger, he portrays an ex-Detroit Tiger whose life has deteriorat... Waitress
Waitress is a pleasant dramatic comedy that overcomes its tonal inconsistencies by presenting an engaging lead character with whom its virtually impossible not to empathize. The film makes its share of missteps, occasionally feeling a lot like a s...