Movies starring Freddie Highmore August Rush
August Rush isn't just a bad movie - it's an aggressively bad movie. There are times when it tips the scales of absurdity and becomes almost comical. The film intends to be a modern day fable about fate and music and Dickensian characters but the... Charlie and the Chocolate Factory
If there is any living director who can do justice to the warped nature of Roald Dahl's "children's stories," it's Tim Burton. Charlie and the Chocolate Factory isn't the first time these two have "collaborated." Burton produced Henry Selick's anim... Finding Neverland
If it's Disney (or its subsidiary, Miramax), it must be "inspired by true events." Or maybe it just seems that way. Those words, which appear in a caption at the beginning, are chose with care (more care than the similar preface to Hidalgo). Fin... Golden Compass, The
The Golden Compass, the long awaited cinematic adaptation of Philip Pullman's well-respected novel, is an adequate but not inspired translation of the source material. Writer/director Chris Weitz (one of the American Pie guys) brings a style that i...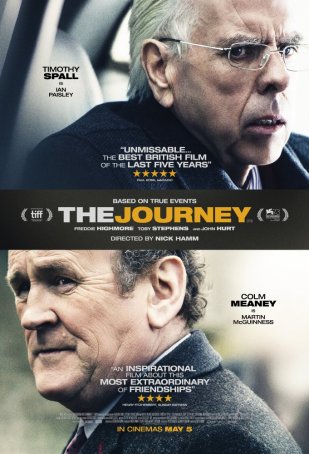 Journey, The
Films based on historical events come in all shades and colors. On one end of the spectrum are those like Gettysburg, with a meticulous attention to detail and adherence to the written record. Then there are movies like The Journey, which use... Spiderwick Chronicles, The
Thus far, the formula has worked almost flawlessly: combine fantasy with a family friendly approach and the recent result has caused studio heads to smile. The Spiderwick Chronicles is the latest in what could be considered "starter" fantasy tales...