Movies starring Jonathan Rhys Meyers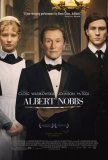 Albert Nobbs
If you take away Albert Nobbs' twist, all that's left is a project that would have been at home on Masterpiece Theater during its heyday. It's the "downstairs" portion of Upstairs, Downstairs - a tale of servants and service during the twilight of ... August Rush
August Rush isn't just a bad movie - it's an aggressively bad movie. There are times when it tips the scales of absurdity and becomes almost comical. The film intends to be a modern day fable about fate and music and Dickensian characters but the... Mission: Impossible III
Mission: Impossible III provides lots of action, but too little excitement. It generates lots of pyrotechnics, but too little heat. And it offers lots of Tom Cruise, but too little Ethan Hunt. In short, if you're yearning for a flashy, leave-you...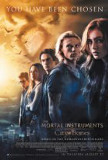 Mortal Instruments, The: City of Bones
Spoilers... I guess. Those who care, however, will have already read the book and therefore can't be spoiled. When it comes to movies based on YA novels, there are two flavors: those designed exclusively for fans of the books (Twilight, for ex... Ride with the Devil
Most Civil War films - and there have been quite a few over the years - have a tendency to skew their perspective towards the Northern viewpoint. It's not hard to understand why - the old South may have been North America's final refuge for a gent...