Movies starring Glenn Close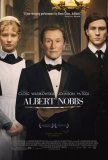 Albert Nobbs
If you take away Albert Nobbs' twist, all that's left is a project that would have been at home on Masterpiece Theater during its heyday. It's the "downstairs" portion of Upstairs, Downstairs - a tale of servants and service during the twilight of ... Cookie's Fortune
Cookie's Fortune deserves to be appreciated on its own terms. A less-ambitious outing from veteran director Robert Altman (at least when compared to movies like Nashville, The Player, and Short Cuts), this movie delivers agreeable performances and...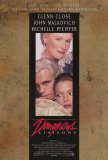 Dangerous Liaisons
As happens with surprising regularity in the movie industry, at the time when Dangerous Liaisons entered production, it was not the only adaptation of Choderlos de Laclos' 18th century French novel on the drawing board. The rival film, Valmont, wa... Evening
Evening, based on the 1998 bestseller by Susan Minot, is an example of a well-told familiar story. There are no surprises during the course of the film, which transpires across two time frames (1954 and 1998), but the strength of the screenplay an...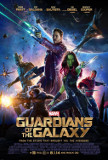 Guardians of the Galaxy
Guardians of the Galaxy represents Marvel's great experiment: a major motion picture based on a comic book series not featuring any "household name" superheroes. It takes place in outer space, a setting where few action/adventure movies have found...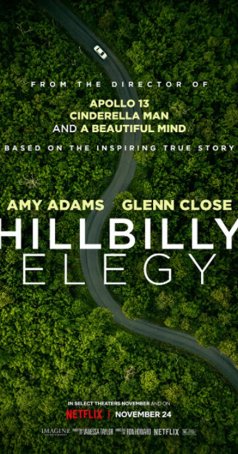 Hillbilly Elegy
Here's a rare example of a Netflix prestige film that neither runs too long nor overstays its welcome. While some of the A-list directors working for the streaming distributor have taken the opportunity to meander and add bloat to otherwise ... Mars Attacks!
What do you get if you use Tim Burton, the inspired and irreverent director of Batman and Ed Wood, to combine an invasion force of bug-eyed, big-brained Martians, a star-studded cast featuring some of the biggest names in Hollywood, and a huge spec... Natural, The
Sometimes, pure technical accuracy isn't enough. Sometimes, artistry has to be taken into account. One such case in point is Barry Levision's The Natural, arguably the best baseball movie ever made. The film works not because it is flawless in i... Nine Lives
What's the point? If I wanted to spend 12 minutes watching someone pushing a cart around a grocery store, I'd go to the local A&P, not sit in a movie theater. At least then I could get the week's shopping done. Nine Lives is a failed experiment... Paradise Road
With a mostly female cast and a poetic title, it might be easy to assume that Paradise Road is a 1997 version of Mike Newell's effervescent Enchanted April. However, apart from those stated similarities, there's little to connect the two films. ...