Movies starring Paul Winfield Cliffhanger
Gabe Walker (Sylvester Stallone) is a member of a mountain climbing rescue team. When one of his operations goes wrong and the girlfriend of his best friend, Hal Tucker (Michael Rooker), is killed, Gabe blames himself and leaves. Eight months lat... Mars Attacks!
What do you get if you use Tim Burton, the inspired and irreverent director of Batman and Ed Wood, to combine an invasion force of bug-eyed, big-brained Martians, a star-studded cast featuring some of the biggest names in Hollywood, and a huge spec...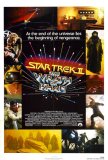 Star Trek II: The Wrath of Khan
In the wake of the somnambulant Star Trek: The Motion Picture, the fledgling Star Trek movie series was in need of some zest, which is exactly what The Wrath of Khan provided. While retaining the thematic elements of the late-'60s TV series an...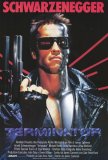 Terminator, The
The Terminator, the film that catapulted Arnold Schwarzengger into Hollywood's stratosphere, was never designed for more than a niche audience. Indeed, while the film made a nice profit for Orion Pictures (returning grosses about six times its cos...