Movies starring William Shatner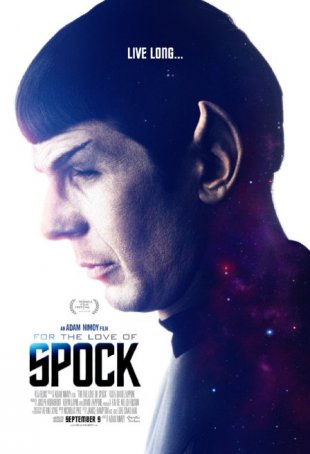 For the Love of Spock
On September 8, 2016, Star Trek celebrated the 50th anniversary of its first TV airing. The event was marked with surprisingly little fanfare - disappointing when one considers the global celebration that accompanied Doctor Who's similar milest... Miss Congeniality
If there were lingering doubts that the time has come to write an obituary for Sandra Bullock's days as a leading lady, Miss Congeniality should dispel them. Trailing in the wake of a string of duds, the most recent of which were the un-releasable... Miss Congeniality 2
I can understand a sequel to Star Wars. Or Superman. Or The Matrix. Or even Before Sunrise. But Miss Congeniality? Are Hollywood's executives so greedy and creatively bankrupt that they will take any property that made a tidy profit and churn o... Over the Hedge
Over the Hedge, a feature-length adaptation of the popular comic strip, offers further proof that the Golden Age of Digital Animation has come and gone. This is arguably the most entertaining animated film since The Incredibles, but it's not much ...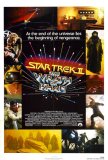 Star Trek II: The Wrath of Khan
In the wake of the somnambulant Star Trek: The Motion Picture, the fledgling Star Trek movie series was in need of some zest, which is exactly what The Wrath of Khan provided. While retaining the thematic elements of the late-'60s TV series an...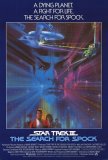 Star Trek III: The Search for Spock
With a title like The Search for Spock, did anyone really expect that they wouldn't find the erstwhile first officer? So, with the resolution never in doubt (especially considering that Leonard Nimoy was directing), the real question to ask is...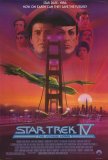 Star Trek IV: The Voyage Home
I remember the first time someone told me about the premise for Star Trek IV: The Voyage Home -- that the crew of the former Enterprise would travel back in time to retrieve a pair of humpback whales. Described thus, it sounds abysmally bad, s...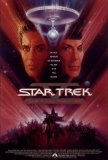 Star Trek V: The Final Frontier
Every long-running movie series is likely to have a bad entry. Star Trek V is Star Trek's. Arriving in theaters when the phenomena was at an all-time high in popularity (TV's Next Generation, having just finished its second season, was an unquali...
Star Trek VI: The Undiscovered Country
"Captain's Log, Stardate 9529.1: This is the final cruise of the Starship Enterprise under my command. This ship and her history will shortly become the care of another crew. To them and their posterity we commit our future. They will continue...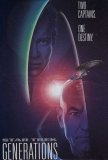 Star Trek: Generations
Despite a reasonably original story line, familiar characters, first rate special effects, and the hallmark meeting between Captains Kirk (William Shatner) and Picard (Patrick Stewart), there's something fundamentally dissatisfying about this, the ...