For the Love of Spock (United States, 2016)
September 08, 2016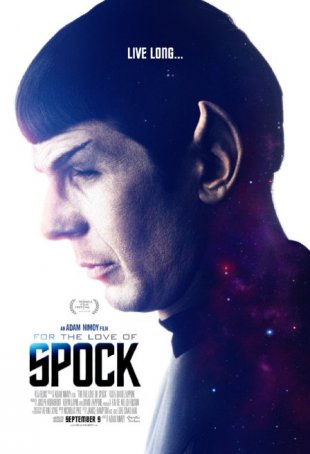 On September 8, 2016, Star Trek celebrated the 50th anniversary of its first TV airing. The event was marked with surprisingly little fanfare - disappointing when one considers the global celebration that accompanied Doctor Who's similar milestone in 2013. Fifty is a nice, ripe age but the owners of the Star Trek brand have largely failed to capitalize on this, providing only a few morsels for fans. Paramount touted the tepid thirteenth feature film, Star Trek Beyond, as their contribution - as if long-term Trekkers were able to generate much enthusiasm for a movie whose primary nod to the series' longevity was a production still from Star Trek V. There was a made-for-TV documentary that trotted out all the usual suspects telling the same stories they have told for five decades. And there's For the Love of Spock, Adam Nimoy's Kickstarter-funded biography, a loving tribute in general to Star Trek and in particular to the man who gave more than half of his life to Spock.
"I am not Spock," Leonard Nimoy decreed in his 1975 autobiography. Twenty years later, he would amend that to "I am Spock." The ambivalence about the role that defined his career has been known to Trek fans for decades but, in For the Love of Spock, Nimoy's son gives it context and depth. This isn't just another run-of-the-mill documentary about the birth, death, and resurrection of the franchise. Although many of the talking heads are familiar - Nimoy (who provided several lengthy interviews prior to his 2015 death), Shatner, Takei, Koenig, Nichols, and the newest crew - some of what they have to say isn't. Adam Nimoy pulls aside the privacy curtain behind which much of his father's life was hidden and provides us with a glimpse of Leonard Nimoy the Man as opposed to Leonard Nimoy the Public Figure or Leonard Nimoy as Spock.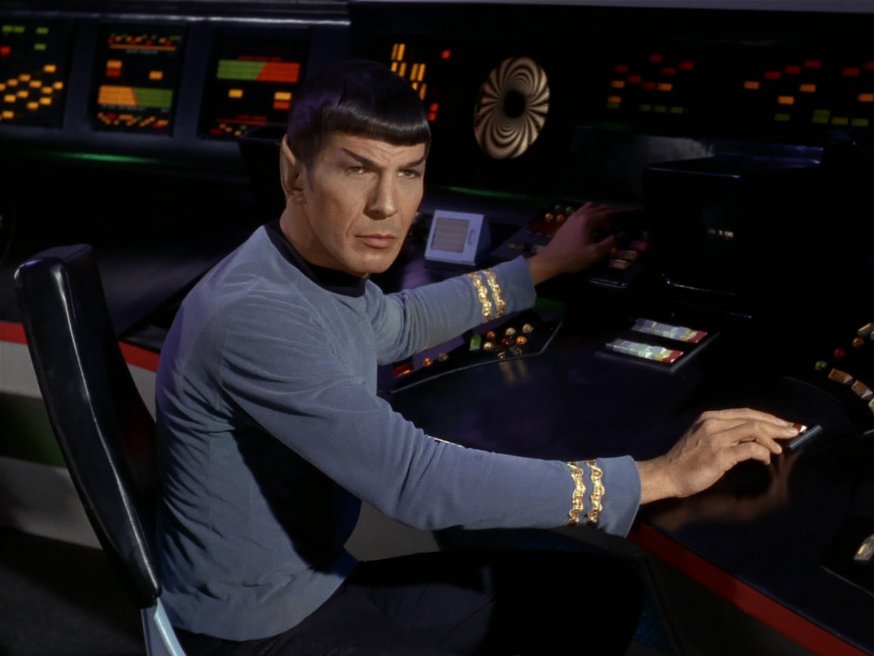 For the Love of Spock illustrates how Nimoy balanced a mostly successful career with a less-than-stellar job as a father and husband. Adam Nimoy exhibits love and compassion when he speaks about his dad (they reconciled about ten years before Leonard's death) but it's apparent that there were issues during his childhood and teen years. He speaks candidly about the jealousy he felt for the Star Trek fans - that they were receiving more attention from his father than he was. He reads a letter of apology written to him by Leonard following an acrimonious argument. Much of this material has never before seen the light of day and it humanizes Nimoy far more than any previous chronology of his life and career has done.
The movie had its genesis while Nimoy was alive as a planned 50th anniversary production. After the actor's death, his son decided to refocus the project on his father and, with funding from a Kickstarter campaign, he was able to turn this into an ode to the Man Who Played Spock. Like Roger Ebert's Life Itself, what started out as a straightforward endeavor turned into an epitaph. For the Love of Spock has different goals than Life Itself and isn't as expertly made, but the two movies hit many of the same notes. Although For the Love of Spock is primarily an appreciation, there's an element of sadness wedded to the nostalgia, a sense that recognition and reconciliation often come only after much wasted time.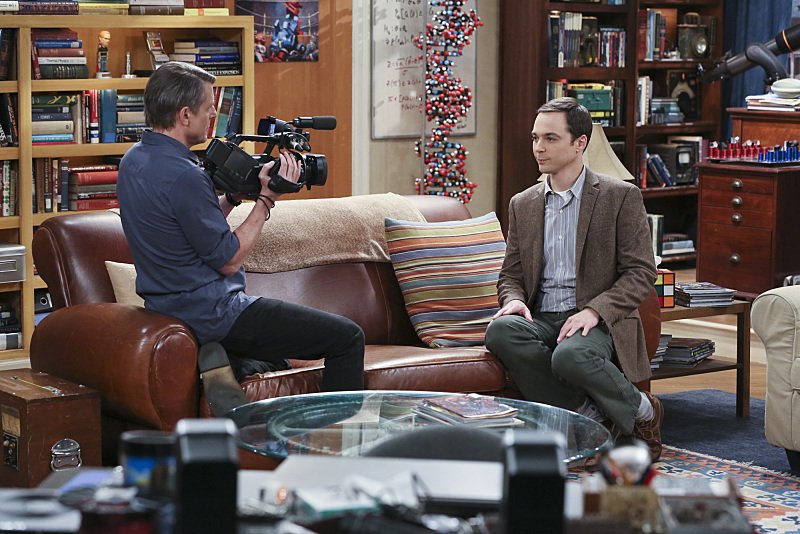 Stylistically, there's nothing innovative or remarkable about For the Love of Spock. It sticks to the tried-and-true approach of many documentaries by mixing archived interviews, TV and movie clips, and new material. Leonard Nimoy is well represented. Old co-stars Shatner, Takei, Koenig, and Nichols have some screen time. Adam Nimoy talks to stars of the J.J. Abrams universe, including Abrams, New Spock Zachary Quinto, New Uhura Zoe Saldana, and New Scotty Simon Pegg. Celebrity Star Trek fans like Neil deGrasse Tyson, Jason Alexander, and Jim Parsons chat with the director. There's no shortage of clips from The Original Series or the first few movies. One of the best gems is a gag-reel scene of the Enterprise bridge crew gazing in fascinated horror as Nimoy sings "The Ballad of Bilbo Baggins." Once seen, this isn't something you'll ever be able to forget. Oh, the humanity!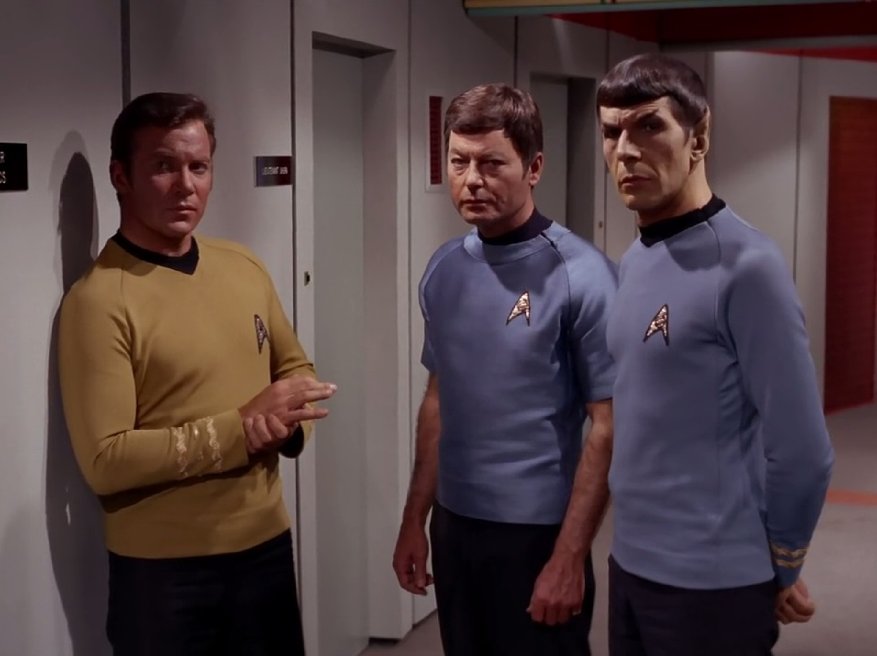 Although a lion's share of the movie focuses on Nimoy away from the set and off camera, the segments that chronicle the late 1960s provide vignettes about how many of the Spock mannerisms and peculiarities came into being: the "live long and prosper" greeting, the Vulcan neck pinch (Shatner, we're told, "sold it"), the mind-meld, and even the eyebrow lift. Nothing on the Vulcan death grip but that was never a real thing, anyway.
For the Love of Spock provides the nostalgia rush that Star Trek Beyond was only able to offer fleetingly. But there's more to this movie than offering fans an opportunity to wallow in the past. It gives the most complete portrait we've seen thus far of Nimoy, warts and all, as presented by the man who came the closest to knowing him. (Adam Nimoy might be the first to admit that perhaps no one truly knew his father, including the man himself.)
Like most indie documentaries, For the Love of Spock isn't headed for theatrical distribution, which is a good thing for those who have interest in watching it. Wide on-line availability will make it accessible to fans around the day of the 50th anniversary and any time after that. Although its appeal is understandably limited to those with a strong Star Trek background, fans (especially those who grew up or grew old on a steady diet of The Original Series) are encouraged to seek it out.
---
For the Love of Spock (United States, 2016)
Run Time: 1:51
U.S. Release Date: 2016-09-09
MPAA Rating:
"NR"
Genre:
Documentary
Subtitles: none
Theatrical Aspect Ratio: 2.35:1
---
Three...better movies of this genre
worse movies of this genre
Three...better movies of Leonard Nimoy
worse movies of Leonard Nimoy
Three...better movies of Adam Nimoy
(There are no more better movies of Adam Nimoy)
worse movies of Adam Nimoy
(There are no more worst movies of Adam Nimoy)
Three...better movies of Julie Nimoy
(There are no more better movies of Julie Nimoy)
worse movies of Julie Nimoy
(There are no more worst movies of Julie Nimoy)