Movies starring Michael Biehn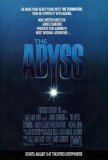 Abyss, The
Spoilers follow! James Cameron is widely viewed as being one of the most difficult and demanding directors, due in large part to the powerful streak of perfectionism that defines his filmmaking. Cameron's most difficult and contentious shoot to...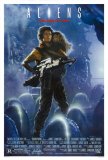 Aliens
Perhaps the best single word to describe James Cameron's Aliens is relentless. Tautly paced and expertly directed, this roller coaster ride of a motion picture offers a little bit of everything, all wrapped up in a tidy science fiction/action pack... Grindhouse
The term "grindhouse" refers to a specific type of '60s and '70s exploitation film: the sex-and-gore soaked fare that played in run-down urban cinemas and drive-in theaters. With their consistently poor production values and often horrifically bad ... Jade
Jade is for cinematic anglers. There are a lot of fish inhabiting the murky, muddy waters of Joe Eszterhas' latest script, and, except for the occasional shark or two, most of them are herrings -- red herrings, to be precise. However, unlik... Rock, The
It seems that once every dozen-or-so years, Sean Connery has the urge to go back into Bondage. After turning in his tuxedo and Aston Martin following 1971's Diamonds Are Forever, Connery ventured into the acting market as a free agent. His v...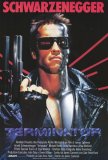 Terminator, The
The Terminator, the film that catapulted Arnold Schwarzengger into Hollywood's stratosphere, was never designed for more than a niche audience. Indeed, while the film made a nice profit for Orion Pictures (returning grosses about six times its cos...