Movies directed by Stephen Frears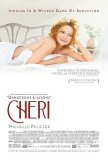 Cheri
Watching Cheri, I felt like someone had turned back the clock by about 15 years. The early-to-mid-1990s were a fertile time for literate, lavish adaptations of period piece literature, with frequent destinations being Europe between the early-1800...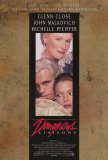 Dangerous Liaisons
As happens with surprising regularity in the movie industry, at the time when Dangerous Liaisons entered production, it was not the only adaptation of Choderlos de Laclos' 18th century French novel on the drawing board. The rival film, Valmont, wa...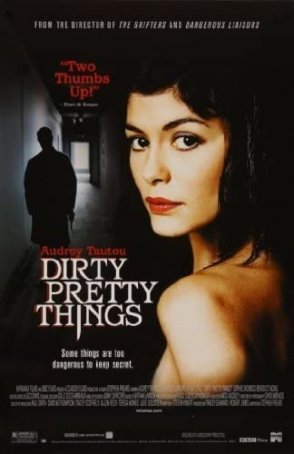 Dirty Pretty Things
It is often said that America is a "melting pot." Judging by director Stephen Frears' unconventional portrait of life in London, the U.K. is just as much a bubbling cauldron as its former colonies. Since the 20th century, every major city acro... High Fidelity
Even in his early roles, like a supporting part in John Hughes' Sixteen Candles and the male lead in Rob Reiner's delightful The Sure Thing, there was something idiosyncratic about John Cusack's work. Recently, however, this quality has become mor...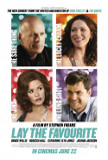 Lay the Favorite
Despite the stewardship of director Stephen Frears and the participation of Bruce Willis, Rebecca Hall, Vince Vaughn, and Catherine Zeta-Jones, Lay the Favorite, a would-be breezy comedy set in the world of grifters and gamblers, is as forgettable ... Mrs. Henderson Presents
For all those who think movies don't have enough naked female flesh, welcome to Mrs. Henderson Presents. It would have been interesting to witness the MPAA's deliberations about this film. There's some violence, but not much. There's no sex or sex-...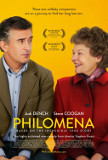 Philomena
Part mystery investigation, part mismatched buddy film, and part condemnation of inhumane attitudes in 1950s Ireland and 1980s Washington, Philomena falls into the category of "too unbelievable to be fiction." Faithfully based on the true story tol... Queen, The
With The Queen, Stephen Frears has at least two items on his agenda: to humanize the head of the British monarchy while at the same time indicating how far removed she has become from the concerns of her subjects. He also poses questions about the... Snapper, The
Why would a successful director like Stephen Frears (Dangerous Liasons, The Grifters, Hero) go from the relative security of Hollywood to the near-obscurity of Ireland to make a little film like The Snapper? Frears himself supplied the answer by... Van, The
Finally, the entire Barrytown Trilogy has made it to the screen. The process started back in 1991, when Alan Parker made The Commitments. It continued in '93, when Stephen Frears filmed The Snapper. Now, with the addition of 1996's The Va...