Movies starring Kathy Bates About Schmidt
When you're young, you live your life looking forward. The future looms larger and more full of promise than the past, and everyone not afflicted with incurable pessimism believes that the best is yet to come. But all things age, and die, and wit...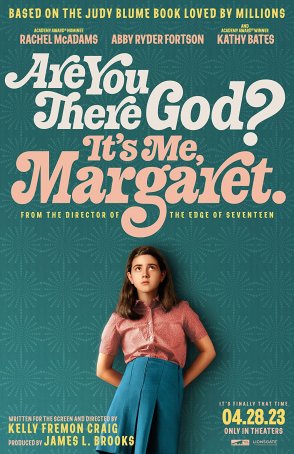 Are You There God? It's Me, Margaret
In the 1970s, Judy Bloom broke onto the scene with several popular young adult books. Later in her career, she added mature novels to her resume (with frank depictions of adult sexuality that shocked some who were familiar with her preteen-oriente...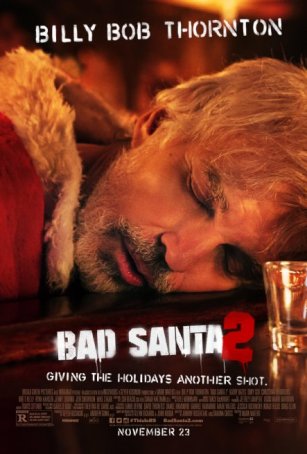 Bad Santa 2
2003's Bad Santa was a milestone in feel-bad black comedy. Directed by Terry Zwigoff, written by Glenn Ficarra & John Requa, and co-executive produced by the Coen Brothers, it was a holiday movie unlike any previous holiday movie. Although ... Bee Movie
The press notes for Bee Movie indicate that Jerry Seinfeld came up with the title before he had an inkling what the story might be. Having seen the film, I can believe that. As befits something from Seinfeld's pen, the screenplay contains a smatter...
Blind Side, The
The marketing campaign for The Blind Side plays up the inspirational aspects of the story - that it's based on the real-life rags-to-riches tale of football player Michael Oher and the woman whose fierce love and determination to help him allowed h... Charlotte's Web
As family features go, Charlotte's Web may be the best we have seen in a while. Technically adept and surprisingly affecting, the movie translates E.B. White's children's book into a motion picture that will enthrall children and engage their paren...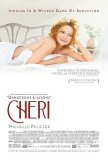 Cheri
Watching Cheri, I felt like someone had turned back the clock by about 15 years. The early-to-mid-1990s were a fertile time for literate, lavish adaptations of period piece literature, with frequent destinations being Europe between the early-1800...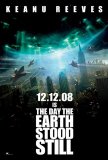 Day the Earth Stood Still, The
By all accounts, both the director (Scott Derrickson) and star (Keanu Reeves) of this 2008 film are fans of its 1951 precursor. So what went wrong? At what point did this initially promising remake lose its way? After all, Robert Wise's science ... Failure to Launch
Failure to Launch fails at more than just launching. It fails at romance and comedy. It fails to make the lead characters interesting and their love affair believable. And it fails to develop a consistent tone that would enable viewers to suspend... Fred Claus
Making an enjoyable family Christmas comedy must be one of the most difficult things to accomplish in Hollywood, because the late-year presence of a good one in multiplexes is more rare than a White Christmas in New York City. Fred Claus, which fi...