Movies starring Matthew Broderick Bee Movie
The press notes for Bee Movie indicate that Jerry Seinfeld came up with the title before he had an inkling what the story might be. Having seen the film, I can believe that. As befits something from Seinfeld's pen, the screenplay contains a smatter... Deck the Halls
Christmas movies like this are enough to turn one into a Grinch or at least make one wish that the filmmakers would get a visit from the Ghost of Christmas Future. Why it is so hard to make a decent Christmas comedy? Not every movie has to be on ... Election
Election becomes the first droplet in the recent deluge of teen comedies to score a palpable hit. In the wake of Can't Hardly Wait, She's All That, Never Been Kissed, and about a dozen others, Election arrives like a desperately needed cool breez... Glory
Glory is, without question, one of the best movies ever made about the American Civil War (a.k.a. "The War Between the States"). The reason isn't just the way in which Kevin Jarre's script illuminates a frequent oversight of history books, nor is ... Godzilla
Godzilla is the ultimate culmination of the "who cares about plot" summer movie. A loose remake of the 1954 "classic" Japanese monster movie, Godzilla, King of the Monsters (which is itself pretty thin in the story department), Roland Emmerich... Lion King, The
"Hamlet" meets The Jungle Book - that's what The Lion King is - adding, of course, a few special touches all its own. Disney's 32nd animated feature film is its darkest since The Black Cauldron, and, in many ways, a departure from the light-hearte... Mrs. Parker and the Vicious Circle
"[Dorothy Parker] was a groundbreaker in a lot of ways. In her day, to write captions and fashion stories was about all that a woman writer could aspire to. Dorothy had the respect of her peers. But she was also a critic, and I think she worked ...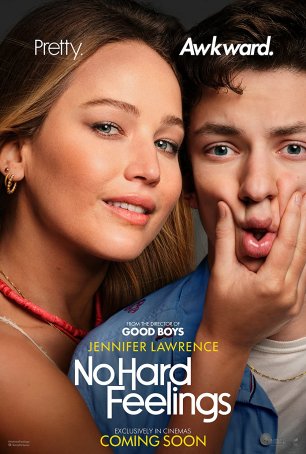 No Hard Feelings
No Hard Feelings is an odd movie in that films of this sort have fallen out of vogue in the 21st century and are rarely accorded any sort of theatrical release. (The box office results will determine whether the decision to reject a direct-to-stre... Producers, The
The Producers is a movie based on a play based on a movie about a play. And that's probably the funniest thing about it. In 1968, Mel Brooks made his big-screen directorial and writing debut with The Producers, a slapstick farce about how two B...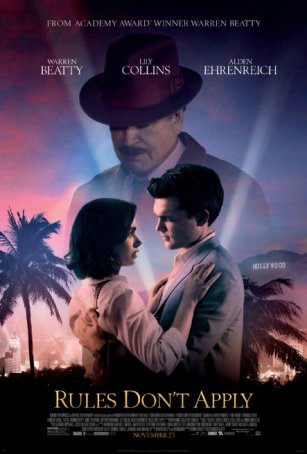 Rules Don't Apply
Rules Don't Apply is a strange, schizophrenic sort of movie. Despite moments of emotional strength and bursts of quirky comedy, the film is undone by its generally lethargic tone and the film's insistence to shift its focus from the putat...