Movies starring Kristin Davis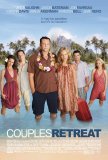 Couples Retreat
At the very least, it's necessary to respect what the filmmakers try to do with Couples Retreat, even if the end result isn't fully successful or satisfying. Their goal is to take the basic template for a raunchy sex comedy and change it up by ins... Deck the Halls
Christmas movies like this are enough to turn one into a Grinch or at least make one wish that the filmmakers would get a visit from the Ghost of Christmas Future. Why it is so hard to make a decent Christmas comedy? Not every movie has to be on ...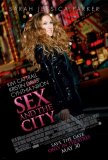 Sex and the City
In transitioning Sex and the City from the small screen to the big one, filmmaker Michael Patrick King (who was also one of the HBO show runners) chose not to make the movie inclusive. This is for the fans, and only for the fans. Those who lived a...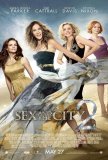 Sex and the City 2
"Movies for fans" (as distinguished from "fan-made movies") - motion pictures targeted primarily at aficionados of a series and secondarily at the public - have been around for decades, but never has one been as openly dismissive of the general mov...