Movies starring Jean Reno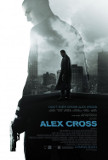 Alex Cross
Alex Cross, loosely adapted from the novel Cross by James Patterson, has all the earmarks of something contorted and condensed to fit into the 100-minute time limit imposed on mass marketed motion pictures. Parts of the movie feel inexcusably rushe...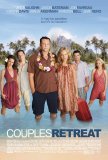 Couples Retreat
At the very least, it's necessary to respect what the filmmakers try to do with Couples Retreat, even if the end result isn't fully successful or satisfying. Their goal is to take the basic template for a raunchy sex comedy and change it up by ins...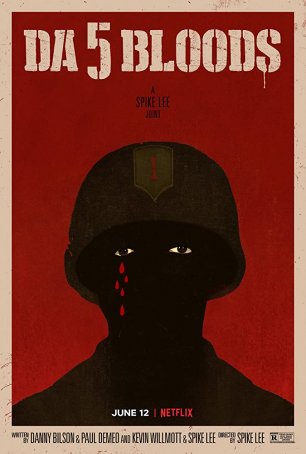 Da 5 Bloods
When it comes to a Spike Lee movie, it would be foolish to expect a politics-free zone. Lee is an activist filmmaker and has never pretended otherwise. He makes movies that entertain and educate but, most importantly, he seeks to challenge. So... Da Vinci Code, The
Perhaps a better title for The Da Vinci Code might be Much Ado about Nothing. When you boil away the hype and hysteria, all that remains is a pedestrian murder mystery that isn't sufficiently challenging or scandalous to raise anyone's hackles. I... Flushed Away
In the past few years, CGI animated films have fallen into a depressing rut. The objective has become getting a product out the door rather than taking the time and effort to produce something memorable. The result has been a generic, formulaic m... Godzilla
Godzilla is the ultimate culmination of the "who cares about plot" summer movie. A loose remake of the 1954 "classic" Japanese monster movie, Godzilla, King of the Monsters (which is itself pretty thin in the story department), Roland Emmerich...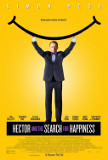 Hector and the Search for Happiness
Hector and the Search for Happiness is about what one might get taking a male-slanted version of Eat Pray Love and crossing it with The Secret Life of Walter Mitty then grafting on a Jerry Maguire-inspired moment at the end. As cynical as that migh... Mission: Impossible
The first star vehicle of the summer of 1996 is also the first major disappointment of the season. Mission: Impossible, the big screen resurrection of the popular late-'60s/early-'70s series, fails to generate much in the way of excitement or ...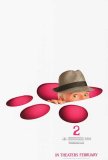 Pink Panther 2, The
I approached The Pink Panther 2 with the firm belief that, no matter how ill inspired it might be, it certainly couldn't be worse than its 2006 predecessor, which set a new low bar for all things Clouseau. In fulfilling those expectations, The Pin... Pink Panther, The
There are only two reasons to see The Pink Panther, and neither has anything to do with Steve Martin or his bastardization of Inspector Clouseau. The first is the opening credits cartoon - no matter how bad the movie, at least the title character,...