Movies starring Emmanuelle Beart 8 Women
Is it possible to have more fun in a movie theater than with 8 Women, one of the most uplifting and delightful films to have come along this year? The product of French director François Ozon, 8 Women offers as much delicious enjoyment to the vie...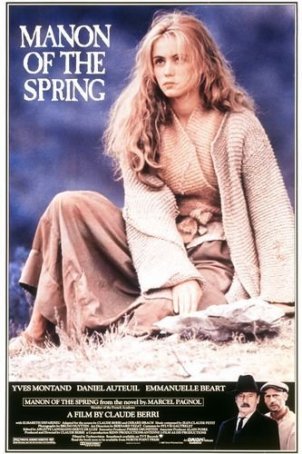 Manon des Sources
WARNING! Heavy spoilers ahead! Beginning with the fifth paragraph, this review reveals details about key plot points and the endings of both Jean de Florette and Manon des Sources. Proceed at your own risk. Although released with a three mon... Mission: Impossible
The first star vehicle of the summer of 1996 is also the first major disappointment of the season. Mission: Impossible, the big screen resurrection of the popular late-'60s/early-'70s series, fails to generate much in the way of excitement or ... Nathalie...
Anne Fontaine's Nathalie... has taken 2 1/2 years to attain U.S. distribution, and even that will be just a limited peek in select art house venues before a quick turnaround onto DVD. (A medium in which it has been available in France since 2004.)... Un Coeur en Hiver
In addition to being employer and employee, Stephane (Daniel Auteuil) and Maxime (Andre Dussollier) share an intimate friendship. Stephane works for Maxime at an exclusive Paris violin repair shop. One evening, while the two are at dinner, Maxime...