Movies starring Gerard Depardieu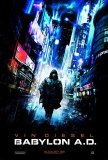 Babylon A.D.
Babylon A.D. has the look and feel of a skeleton: an unfinished outline that whooshes by so fast that it becomes incomprehensible as its storyline and characters are lost in a flurry of fast cuts and poorly choreographed action sequences. The film... Germinal
"Why is the price of justice so high?" - Maheude, Germinal Germinal, based on the landmark novel by Emile Zola, presents a startlingly authentic and powerful look into the tumultuous, tragedy-riddled lives of 19th century French coal miners. ...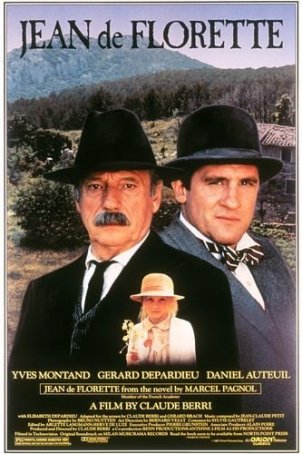 Jean de Florette
WARNING! Heavy spoilers ahead! Beginning with the fifth paragraph, this review reveals details about key plot points and the endings of both Jean de Florette and Manon des Sources. Proceed at your own risk. Although released with a three mon... La Vie en Rose
One has to wonder whether we are reaching the point of oversaturation with respect to bio-pics of famous singers. The landscape is dotted with them: Ray, Walk the Line, Control, I'm Not There, and so on. The field has become so crowded that Judd ...
Mesrine: Killer Instinct
If there's one thing to be disliked about Mesrine: Killer Instinct, it's the inauspicious ending. Part One of a two-part saga (with the conclusion in Mesrine: Public Enemy Number One), the movie feels incomplete, which is unsurprising considering ... My Father the Hero
Gerard Depardieu's interpretation of Cyrano De Bergerac was a definitive character in modern cinema, not to mention a jewel in the crown of his career. In fact, he was so impressive in that role that the producers of the comedy My Father the H... Nathalie...
Anne Fontaine's Nathalie... has taken 2 1/2 years to attain U.S. distribution, and even that will be just a limited peek in select art house venues before a quick turnaround onto DVD. (A medium in which it has been available in France since 2004.)...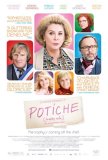 Potiche
It's a sad fact of the movie business that, as acting icons age, the opportunities afforded to them to ply their craft diminish. Fred Astaire spent time in The Towering Inferno. Jimmy Stewart climbed aboard Airport '77. Elizabeth Taylor spent time ...