Movies starring Stellan Skarsgard Amistad
Here's a word analogy: Amistad is to The Lost World as Schindler's List is to Jurassic Park. In 1993, after Steven Spielberg made the monster dino hit, many critics described Schindler's List as the director's "penance" (as if there was a need for...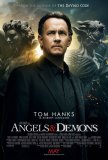 Angels & Demons
The term "godawful" should be used sparingly in connection with motion pictures. With Angels & Demons, however, it seems oddly appropriate. Not only does this prequel-turned-sequel to The Da Vinci Code make its predecessor seem like a masterw... Breaking the Waves
According to writer/director Lars von Trier, Breaking the Waves is "a simple love story", but "simple" hardly begins to describe this deeply disturbing, multi-layered drama. In fact, nowhere is the picture's complexity more evident than in it...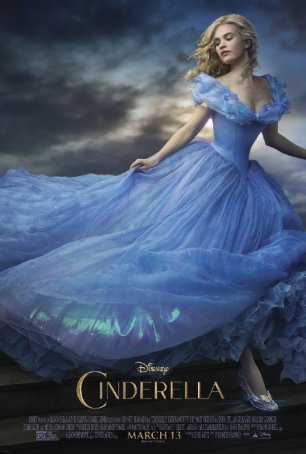 Cinderella
The re-interpretation of an animated film into a live-action version is a tricky and difficult process - one made more uncertain when the movie in question is one of the classics. Cinderella, released by Disney in 1951, has been beloved by three gene... Deep Blue Sea
At first glance, Deep Blue Sea might look like just another dumb, pointless monster movie crawling from the depths to take a run at the mid-summer box office chart. However, while I won't argue that this creature feature is going to enrich the min... Dogville
Warning: Significant spoilers starting in Paragraph #4. (But, in a case like this, do plot details really matter?) Danish filmmaker Lars von Trier has gone from Dogma to Dogville. The director's latest, a three-hour political allegory, has fu...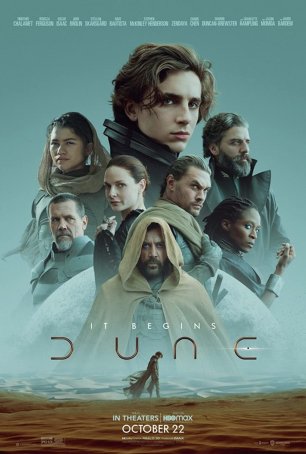 Dune: Part One
There's a lot to like about this new version of Dune: the screenplay's ability to pare down Frank Herbert's complex, weighty novel without emasculating it, the epic scope, and the spectacle of the experience. Director Denis Villeneuve'... Girl with the Dragon Tattoo, The (2011)
The dark seeps out of the screen like living thing, evidence that The Girl with the Dragon Tattoo is more than a paycheck to director David Fincher, who has improbably affixed his own imprint on a movie that comes weighted down with possibilities a... Good Will Hunting
In essence, Good Will Hunting is an ordinary story told well. Taken as a whole, there's little that's special about this tale -- it follows a traditional narrative path, leaves the audience with a warm, fuzzy feeling, and never really challenges o... Goya's Ghosts
Though it has been said that "No one expects the Spanish Inquisition," the reality of the matter was that for centuries, life in Spain was lived on the edge of a knife, where one wrong word or action could bring an innocent victim before an ecclesi...