Movies starring Daniel Craig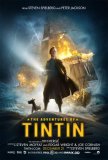 Adventures of Tintin, The
Had The Adventures of Tintin been a live motion picture rather than a motion capture-driven animated endeavor, it would have been compared to Raiders of the Lost Ark and Pirates of the Caribbean. As it is, however, with the cartoonish characters se...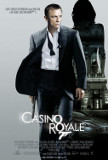 Casino Royale
When Pierce Brosnan took over the role of James Bond for Goldeneye, much was made about how the franchise was being "modernized." In reality, the only apparent changes were cosmetic. Brosnan's 007 was easily connected to the character previously p...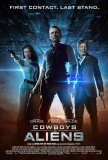 Cowboys & Aliens
Cowboys & Aliens is a mashup of a mediocre Western and a mediocre science fiction story. The resulting film is far better than the sum of its two seemingly disparate parts. Although a little overlong, the production will find favor not only with l...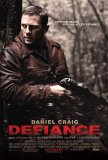 Defiance
For some reason, the Nazis are popular during the holiday season of 2008. They occupy central positions in Valkyrie and Good, flitter around the periphery of The Reader, and are rarely seen but very much present in Defiance. Edward Zwick's adapta...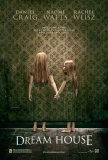 Dream House
Hours after seeing Dream House, I was still trying to figure out how a movie starring Daniel Craig, Rachel Weisz, and Naomi Watts, lensed by Caleb Deschanel, and directed by Jim Sheridan could be such a disappointment. It's obvious what's wrong wit... Girl with the Dragon Tattoo, The (2011)
The dark seeps out of the screen like living thing, evidence that The Girl with the Dragon Tattoo is more than a paycheck to director David Fincher, who has improbably affixed his own imprint on a movie that comes weighted down with possibilities a...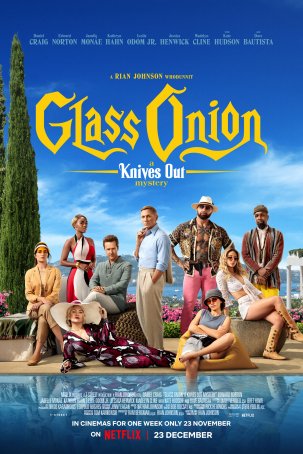 Glass Onion
Having recently given up one franchise (the James Bond one), Daniel Craig wasted no time jumping feet-first into another. Although Rian Johnson's Knives Out, which introduced Craig as super-sleuth Benoit Blanc, arrived in theaters in advance of ... Golden Compass, The
The Golden Compass, the long awaited cinematic adaptation of Philip Pullman's well-respected novel, is an adequate but not inspired translation of the source material. Writer/director Chris Weitz (one of the American Pie guys) brings a style that i... Infamous
Another year, another movie about Truman Capote. However, despite covering much the same ground as last year's Capote, Douglas McGrath's Infamous doesn't feel like a remake. The events are the same, but the tone and perspective are different. Ca... Invasion, The
Based on the evidence at hand, it's impossible to say whether director Oliver Hirschbiegel's (Downfall) original cut of The Invasion would have been any good. What can be said is that the mismatched blending of Hirschbiegel's low-key horror and th...