Movies starring Gwyneth Paltrow Bounce
Bounce delivers exactly what viewers expect from a romance: two people who meet under unusual circumstances fall in love, then are pushed apart by complications before finding each other again. There are no surprises, twists, or unexpected turns ...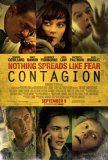 Contagion
Contagion is the best movie made to date about an epidemic/pandemic. By making the characters accessories to the story rather than the central focus, the film is able to tell the story of the evolution of the disease without being encumbered by mel...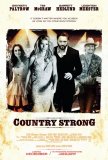 Country Strong
If one was to judge Country Strong based solely on its misleading trailer, one might assume this to be a cliché-riddled Crazy Heart wannabe. And, although I will not argue that the whole cloth from which the story has been cut contains its fair sh... Emma
It's the romantic buried inside each of us that responds to movies like Emma. Sure, the film, like the Jane Austen novel upon which it is based, is laced with wit and sophistication. And, although it contains enough social commentary and char... Flesh and Bone
One night in the early 1960s, a young boy is taken in by a West Texas family. He claims that he's lost, and, being the decent folk that they are, his benefactors decide that it's their responsibility to see that he's fed, bathed, and given a place... Great Expectations
You have to give a film maker credit for exhibiting the necessary chutzpah to take one of the most beloved classics in the English language, Charles Dickens' Great Expectations, and transform it into a modern-day morality play/romance. Viewers... Hard Eight
Inertia. The dictionary defines it as "a property of matter by which it remains at rest or in uniform motion," and this is an apt descriptor for Paul Thomas Anderson's debut feature, Hard Eight. During the first half, virtually nothing happens --... Infamous
Another year, another movie about Truman Capote. However, despite covering much the same ground as last year's Capote, Douglas McGrath's Infamous doesn't feel like a remake. The events are the same, but the tone and perspective are different. Ca... Iron Man
Iron Man is a different breed of superhero movie - a film that remembers it's possible to be outside the target demographic and still enjoy a tale set in this genre. What makes Iron Man interesting isn't the storyline which, except for a few wrink...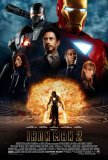 Iron Man 2
With superhero movies, it's almost axiomatic to state that the second film is the best of the series. The reason isn't difficult to divine: having dispensed with the obligatory origin tale, the movie-makers can weave a more compelling yarn. So ...