Movies starring Terrence Howard August Rush
August Rush isn't just a bad movie - it's an aggressively bad movie. There are times when it tips the scales of absurdity and becomes almost comical. The film intends to be a modern day fable about fate and music and Dickensian characters but the... Awake
As is often true of "high concept" movies like this one, the most interesting aspect - the hook that gets us into the theater - does little more than add some color. Awake, the writing/directing debut of Joby Harold (who might not be given another...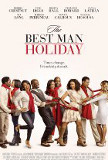 Best Man Holiday, The
In the normal course of things, a sequel would be unlikely for a 14-year old film whose box office performance, while profitable, wasn't exceptional. (The Best Man, made for about $9 million, grossed north of 3.5 times that during its theatrical ru... Brave One, The
The usual function of the "revenge flick" is to allow the viewer to vicariously experience the brutal pleasure of executing that "dish best served cold." It's a basic case of good versus evil, with the former striking back against the latter. The...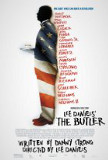 Butler, The
Calling Forrest Gump… Calling Forrest Gump… With The Butler, director Lee Daniels has managed to "Gump" the Civil Rights movement. That's not necessarily a bad thing but there are times when so many famous cameos threaten to become a distra...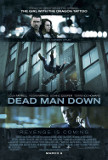 Dead Man Down
Is revenge a viable path to redemption? That's the question posed by Niels Arden Oplev's Dead Man Down, the Danish director's introduction to U.S.-funded productions. With a cast populated by serious actors (not necessarily A-list stars but men and... Idlewild
For today's audiences, for whom the 1980s are ancient history, how is it possible to generate interest in a Prohibition-era period piece set in the town of Idlewild, Georgia? First-time director Bryan Barber has what he hopes is the answer: gather... Iron Man
Iron Man is a different breed of superhero movie - a film that remembers it's possible to be outside the target demographic and still enjoy a tale set in this genre. What makes Iron Man interesting isn't the storyline which, except for a few wrink... Mr. Holland's Opus
When The American President was released, many knowledgeable movie-goers commented how the sentimentality of its "feel good" storyline recalled the work of director Frank Capra. Now, with Mr. Holland's Opus, another Capra-esque motion picture has ... Pride
Pride is one of those generic inspirational sports movies that has been cobbled together from spare parts left to rust on Hollywood's shelf of clichés and stereotypes. Take a little '70s racism, add the guidance of a strong coach, throw in minor ...