Movies starring Hayden Christensen Awake
As is often true of "high concept" movies like this one, the most interesting aspect - the hook that gets us into the theater - does little more than add some color. Awake, the writing/directing debut of Joby Harold (who might not be given another... Jumper
One of the cardinal rules when making a motion picture about a superhero, especially one no one has heard of, is not to make the integrity of the story depend on the existence of a sequel. Unfortunately, that's a rule that director Doug Liman brea...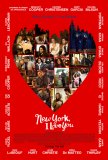 New York, I Love You
New York, I Love You is the second in a planned five-film series of anthologies that explores different meanings of love. The first movie, Paris, I Love You, was released in 2007. There are also projected excursions to Jerusalem, Rio, and Shangha...
Run Time: 1:40
U.S. Release Date: 2009-10-16
MPAA Rating:
"R" (Profanity, Sexual Situations)
Genre:
DRAMA
Director:
Fatih Akin, Yvan Attal, Allen Hughes, Shunji Iwai, Jiang Wen, Shekhar Kapur, Joshua Marston, Mira Nair, Natalie Portman, Brett Ratner, Randall Balsmeyer
Cast:
Shia LaBeouf
,
Andy Garcia
,
Christina Ricci
, ... Star Wars Episode II: Attack of the Clones
Middle episodes in trilogies have the potential to be fundamentally dissatisfying. Thankfully, George Lucas has managed to avoid that pitfall for Episode II of the Star Wars saga, Attack of the Clones. Admittedly, the primary purpose of this film... Star Wars Episode III: Revenge of the Sith
The saga is complete. What George Lucas began in 1977 as a little movie that took the box office by storm, he has completed in 2005 with the most heralded motion picture of the year. With the arrival of Revenge of the Sith, Lucas places the missi...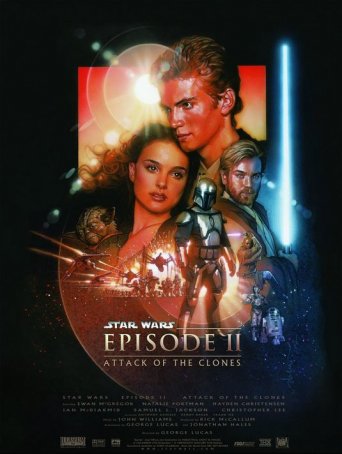 Star Wars: Attack of the Clones
Attack of the Clones suffers from "middle episode syndrome" - the tendency of the second volume in a trilogy to feel incomplete and, as a result of that incompleteness, to fail to satisfy. (A problem George Lucas was able to avoid with The ...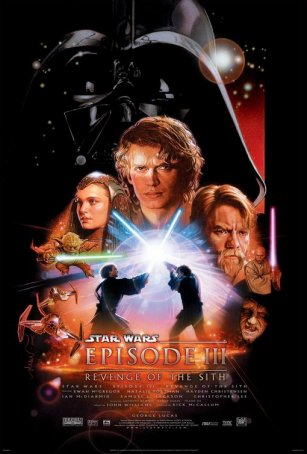 Star Wars: Revenge of the Sith
Revenge of the Sith is the most technically accomplished of all the Star Wars movies. Putting aside other important aspects of the cinematic experience (like storytelling, for example), it's hard to argue that the special effects work in the th...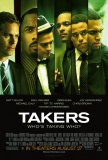 Takers
Takers is a standard-order heist flick that stays mostly true to its B-movie roots until the end, when director John Luessenhop attempts to inject a little seriousness (there's some slow-motion and even an operatic score) into an otherwise unpreten...