Movies directed by George Lucas Star Wars (Episode 1): The Phantom Menace
When George Lucas first conceived the idea for Star Wars, it was just a movie. Over the course of 22 years, it has grown into a full-blown phenomenon - an event that gives promoters orgasmic shivers and makes theater employees wish they could take... Star Wars Episode II: Attack of the Clones
Middle episodes in trilogies have the potential to be fundamentally dissatisfying. Thankfully, George Lucas has managed to avoid that pitfall for Episode II of the Star Wars saga, Attack of the Clones. Admittedly, the primary purpose of this film... Star Wars Episode III: Revenge of the Sith
The saga is complete. What George Lucas began in 1977 as a little movie that took the box office by storm, he has completed in 2005 with the most heralded motion picture of the year. With the arrival of Revenge of the Sith, Lucas places the missi... Star Wars IV: A New Hope
When one examines the roster of the tens of thousands of motion pictures produced since the late 1800s, not many stand out as trailblazers. One of the few inarguable members of that select cadre is George Lucas' soaring 1977 space opera, Star ...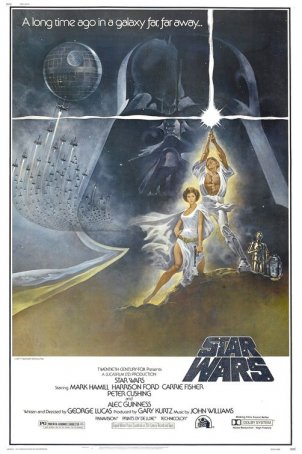 Star Wars: A New Hope
The movie referred to since 1981 as A New Hope has two separate identities. As Star Wars, it's a stand-alone coming-of-age tale of a farmer who follows his destiny to rescue a princess and defeat an evil empire. As Episode IV, it's the fo...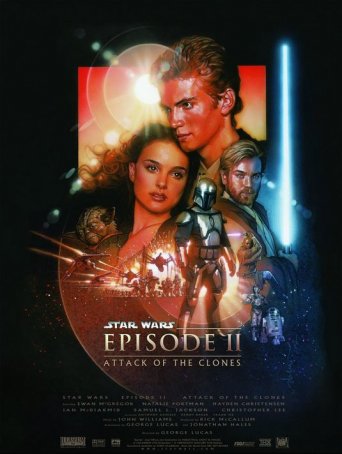 Star Wars: Attack of the Clones
Attack of the Clones suffers from "middle episode syndrome" - the tendency of the second volume in a trilogy to feel incomplete and, as a result of that incompleteness, to fail to satisfy. (A problem George Lucas was able to avoid with The ...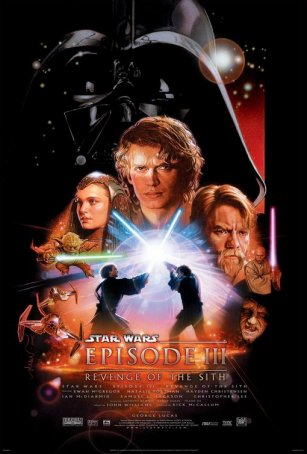 Star Wars: Revenge of the Sith
Revenge of the Sith is the most technically accomplished of all the Star Wars movies. Putting aside other important aspects of the cinematic experience (like storytelling, for example), it's hard to argue that the special effects work in the th...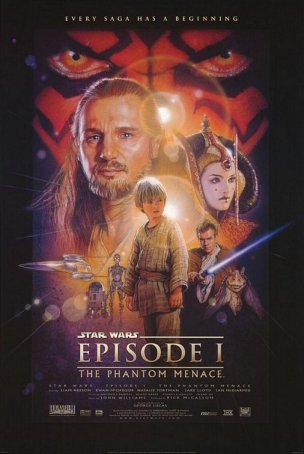 Star Wars: The Phantom Menace
Not since the days of Bond-mania in the early 1960s had the release of a movie been as anticipated as the first of George Lucas' Star Wars prequels. Before The Phantom Menace reached screens, Lucas was geeks' Golden Boy and the term "pre...