Movies starring Shia Labeouf Disturbia
Disturbia is a nice little mystery thriller that takes a wrong turn on the way to its climax and morphs into a slasher movie. This abrupt change in tone is as jarring as it is unwelcome and transforms what could have been an effectively tense conc...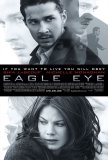 Eagle Eye
There is no truth to the rumor that free frontal lobotomies will be performed at the entrance to all theaters showing Eagle Eye. This movie tests the viewing public's tolerance for enduring crass stupidity when the payoff is a series of repetiti...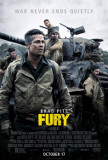 Fury
The first thing I noticed was the mud. Even more than the copious blood and violence, it represents the defining visual element of Fury. It's everywhere. Feet are caked with it. Tires and treads churn it under. Roads - if they can be called that - ... Greatest Game Ever Played, The
When it comes to this sort of true-life sports story, Disney has cornered the market. In the past few years, the studio has released four fact-based tales of triumph, each centered on a different kind of game people play. First, there was Remembe... Guide to Recognizing Your Saints, A
A Guide to Recognizing Your Saints illustrates that it's still possible to do something interesting with a familiar premise. Writer/director Dito Montiel, who has based the film on his memoirs, tells the story of a man who escaped from his "old" n...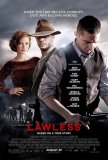 Lawless
The niche occupied by Lawless is a precarious one. Too erudite for the average action/thriller-oriented moviegoer and too pulpy for the art house crowd, this intense, brutal drama may struggle to find an audience. A fictionalized account of the lif...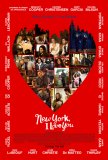 New York, I Love You
New York, I Love You is the second in a planned five-film series of anthologies that explores different meanings of love. The first movie, Paris, I Love You, was released in 2007. There are also projected excursions to Jerusalem, Rio, and Shangha...
Run Time: 1:40
U.S. Release Date: 2009-10-16
MPAA Rating:
"R" (Profanity, Sexual Situations)
Genre:
DRAMA
Director:
Fatih Akin, Yvan Attal, Allen Hughes, Shunji Iwai, Jiang Wen, Shekhar Kapur, Joshua Marston, Mira Nair, Natalie Portman, Brett Ratner, Randall Balsmeyer
Cast:
Shia LaBeouf
,
Andy Garcia
,
Christina Ricci
, ...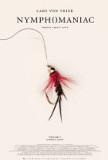 Nymphomaniac Volume 1
Nymphomaniac Volume I is possibly the best movie Lars von Trier has made since Dancer in the Dark. It doesn't take much analysis to determine the "why" of this statement - for Nymphomaniac, the iconoclast director has dialed back the pretent...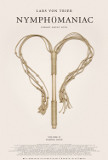 Nymphomaniac Volume II
Nymphomaniac Volume II, the continuation of the story begun by writer/director Lars von Trier in Nymphomaniac Volume I, is a clear case of a narrative running out of steam. Exhaustingly repetitive, this movie attempts many of the same things its pr...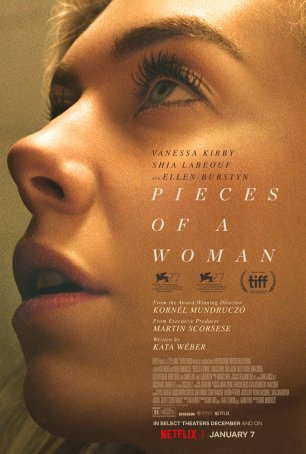 Pieces of a Woman
The filmmakers responsible for Pieces of a Woman tout its honest, life-affirming qualities. While no one would debate the former, it's necessary to come through the narrative's gauntlet to achieve the latter. This is an emotionally wrenchi...