Movies starring Charlotte Gainsbourg 21 Grams
21 Grams is a stunning kaleidoscope of a motion picture - a mosaic of images that gradually resolves itself into a powerful tale of tragedy and redemption. Not only is this one of the year's most compelling motion pictures, but, in terms of struct...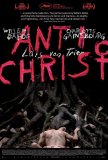 Antichrist
Antichrist is a classic case of the Emperor's New Clothes. On the surface, it seems like there's something there - as if Lars von Trier is making bold statements about important issues. But when you think about it, he's not saying much, and what ... Cement Garden, The
Considering the rancid, nightmarish quality of his books, it's somewhat amazing that a writer like British author Ian McEwan could have three of his works filmed by now. In addition to The Cement Garden, The Comfort of Strangers has been made into... Golden Door, The
The Golden Door might have worked better as a documentary. The subject matter - that of third-class immigrants making their way to the New World at the beginning of the 20th century - is fascinating material, and director Emanuele Crialese include... I'm Not There
Few figures in 20th century music are more deserving of the label "enigma" than Bob Dylan. Reclusive, frequently misunderstood, and never pigeonholed into a niche, Dylan has remained a mercurial figure for the entirety of his long career. So when...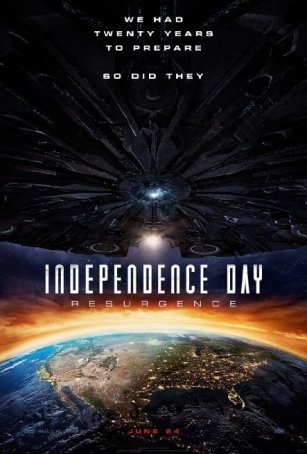 Independence Day: Resurgence
The temptation is there to say that Independence Day: Resurgence tarnishes the image of its predecessor but the original Independence Day wasn't all that good to begin with. It's probably better in our memories than it ever was on cellulo... Jane Eyre
In an era when movies are again turning to classic literature for inspiration, it was only a matter of time before a new version of Charlotte Bronte's Jane Eyre reached the screen. One of the best-loved of all the Victorian novels, Jane Eyre combi...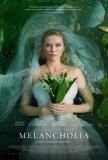 Melancholia
No one could ever accuse Lars von Trier of being uninteresting. Even his most maddening, inaccessible films are compulsively watchable, if only to see what will happen next. Melancholia represents von Trier at his best and worst. Visually and thema...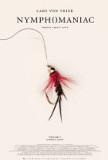 Nymphomaniac Volume 1
Nymphomaniac Volume I is possibly the best movie Lars von Trier has made since Dancer in the Dark. It doesn't take much analysis to determine the "why" of this statement - for Nymphomaniac, the iconoclast director has dialed back the pretent...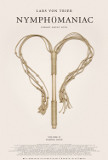 Nymphomaniac Volume II
Nymphomaniac Volume II, the continuation of the story begun by writer/director Lars von Trier in Nymphomaniac Volume I, is a clear case of a narrative running out of steam. Exhaustingly repetitive, this movie attempts many of the same things its pr...