Movies starring Terrence Howard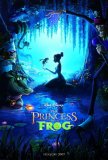 Princess and the Frog, The
When Disney mothballed traditional animation in 2004 following a series of disappointing box office underperformers, the blame was placed upon changing tastes - that viewers preferred the more eye-popping style of computer-generated images to the "...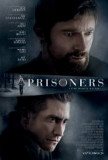 Prisoners
Whodunits are rarely a good playground for Hollywood films. The average mystery, whether a stripped-down Agatha Christie-esque tale or a more complex endeavor, is too demanding for the structural constraints of a motion picture. As a result, when o...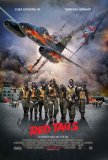 Red Tails
I wanted to like Red Tails. I really did. Largely financed by George Lucas (whose fingerprints are all over the final cut), this movie tells a story - that of the 332nd Fighter Group (a.k.a. "The Tuskegee Airmen") - that could combine dramatic powe...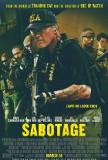 Sabotage
Sabotage, from director David Ayer (the writer of Training Day and writer/director of End of Watch), is a cop-centered thriller wrapped around a whodunit. It also attempts the significant feat of re-inventing Arnold Schwarzenegger now that his days... St. Vincent
Call it the Grumpy Old Man syndrome. In recent years, there has been a spate of movies about hoary curmudgeons bonding with kids. From Bad Santa to Bad Grandpa, it's all about oldsters learning life lessons from youngsters and vice versa. St. Vin...