Movies starring Olivia Williams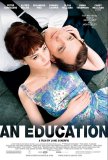 Education, An
What happens when you combine a star-making turn by a young actress with a supporting cast of an unimpeachable pedigree and a screenplay by Nick Hornby (High Fidelity, About a Boy)? The result, shepherded to the screen by Danish-born filmmaker Lon...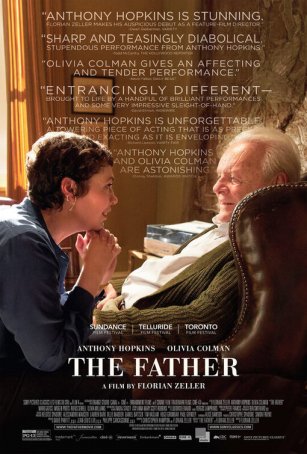 Father, The
Most films about characters with dementia focus on the impact the condition has on the afflicted individual's loved one(s). The Father, however, attempts to present the situation from the perspective of someone suffering from dementia. To ac...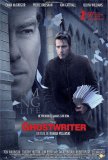 Ghost Writer, The
The Ghost Writer is a reminder that, regardless of his real-life problems, Roman Polanski can still craft compelling thrillers. This isn't Chinatown, but it doesn't need to be. Based on the novel The Ghost by Robert Harris, it's a fictional tale ...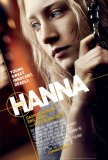 Hanna
Dark, visceral, and brimming with suspense, Hanna is not the follow-up to Pride & Prejudice and Atonement one might expect from director Joe Wright. Nevertheless, here it is: an intriguing, original thriller that owes as much of a debt to the like...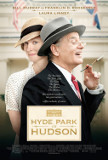 Hyde Park on Hudson
Hyde Park on Hudson represents the odd marriage of an uninteresting, borderline-creepy "romance" and a peek behind the scenes of a notable but unsung historical event. 2012 has seen dramatizations of eras from the administrations of two of America'... Postman, The
There are two ways that you can look at Kevin Costner's The Postman (not to be confused with the former Oscar contender of the same name, starring Massimo Troisi). The first is that it's a muddled but occasionally-brilliant lampoon of epic motio... Rushmore
Rushmore is one of those films that's so inconsequential that its memory threatens to fade away before the end credits have finished rolling. The movie, co-written and directed by Bottle Rocket's Wes Anderson, is meant to be an offbeat comedy/dram...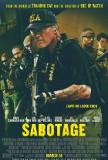 Sabotage
Sabotage, from director David Ayer (the writer of Training Day and writer/director of End of Watch), is a cop-centered thriller wrapped around a whodunit. It also attempts the significant feat of re-inventing Arnold Schwarzenegger now that his days...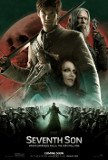 Seventh Son
Had Seventh Son been released in the 1980s, it would have been deemed an adequate - perhaps even good - fantasy adventure. However, in the three decades since Conan the Barbarian and Dragonslayer defined the genre's best big screen attempts, ther... Sixth Sense, The
With his third feature effort, writer/director M. Night Shyamalan has taken a huge step in the wrong direction. After showing great strides of maturity between his ineffective debut, Praying with Anger, and 1998's appealing Wide Awake, Shyamalan h...