Father, The (United Kingdom/France, 2020)
February 24, 2021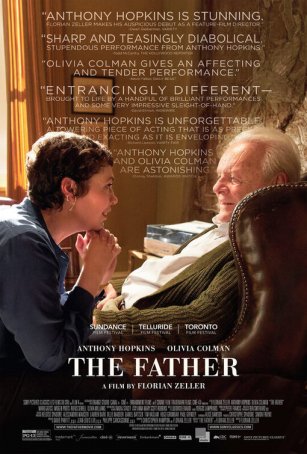 Most films about characters with dementia focus on the impact the condition has on the afflicted individual's loved one(s). The Father, however, attempts to present the situation from the perspective of someone suffering from dementia. To achieve this, director Florian Zeller (who is directing from a screenplay he and Christopher Hampton developed based on his stage play) borrows an idea from Luis Bunuel's That Obscure Object of Desire by having multiple actors play the same role. This provides a window into the lead character's confused reality. The result is deeply affecting and the ending, which is presented from a neutral third-person point-of-view, is heartbreaking.
The Father will have its greatest impact on those who have watched or lived with someone afflicted with one form or another of dementia, be it Alzheimer's or the more ambiguously termed "senility." Simple forgetfulness gives way to a more damning condition in which the individual forgets names, people, and places and eventually seems to lose entire chunks of his or her personality. Anthony Hopkins' portrayal is spot-on in this regard. There are moments of lucidity but, with increasing frequency, his reality is divorced from the one inhabited by the people around him.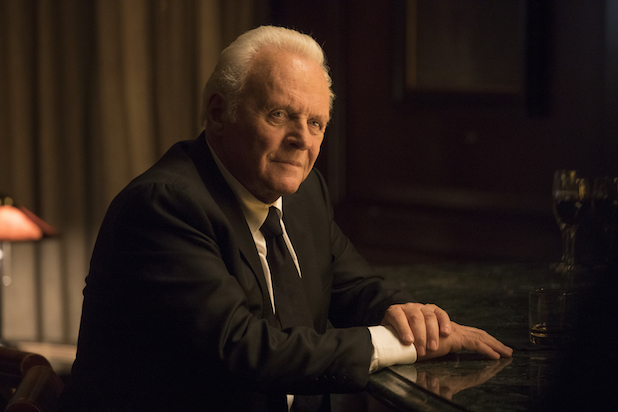 The Father is the ultimate story of the unreliable narrator. It is mostly presented through the eyes of Anthony (Hopkins) who feels abandoned when his daughter and primary care-giver, Anne (Olivia Colman), informs him that she's leaving for France to move in with her boyfriend. She will, she assures him, visit frequently. He not only laments her departure but wonders why his favorite (and younger) daughter no longer visits. Anne hires a nurse named Laura (Imogen Poots) to look after Anthony after she leaves. Although initially reluctant to meet the newcomer, Anthony likes her almost instantly and she is charmed by him. Meanwhile, things get confusing when two different men (played by Mark Gatiss and Rufus Sewell) appear in the house, each claiming to be Anne's husband. But she can't be married to either of them if she's going to live with a lover, can she?
The French-born Zeller, who is making his directorial debut, cannily constructs the movie on the tightrope between a psychological thriller and a pure drama. Although we're pretty sure what's going on, mystery elements open the possibility that some sort of complex gaslighting could be underway. When Anne is suddenly played not by Olivia Colman but by Olivia Williams (the costuming, makeup, and hairstyling makes them look very similar), it causes us not only to do a double-take but to consider the possibility that Anthony, whose memory is clearly failing, might be at the center of a conspiracy seeking to steal away his money and property and confine him to a nursing home.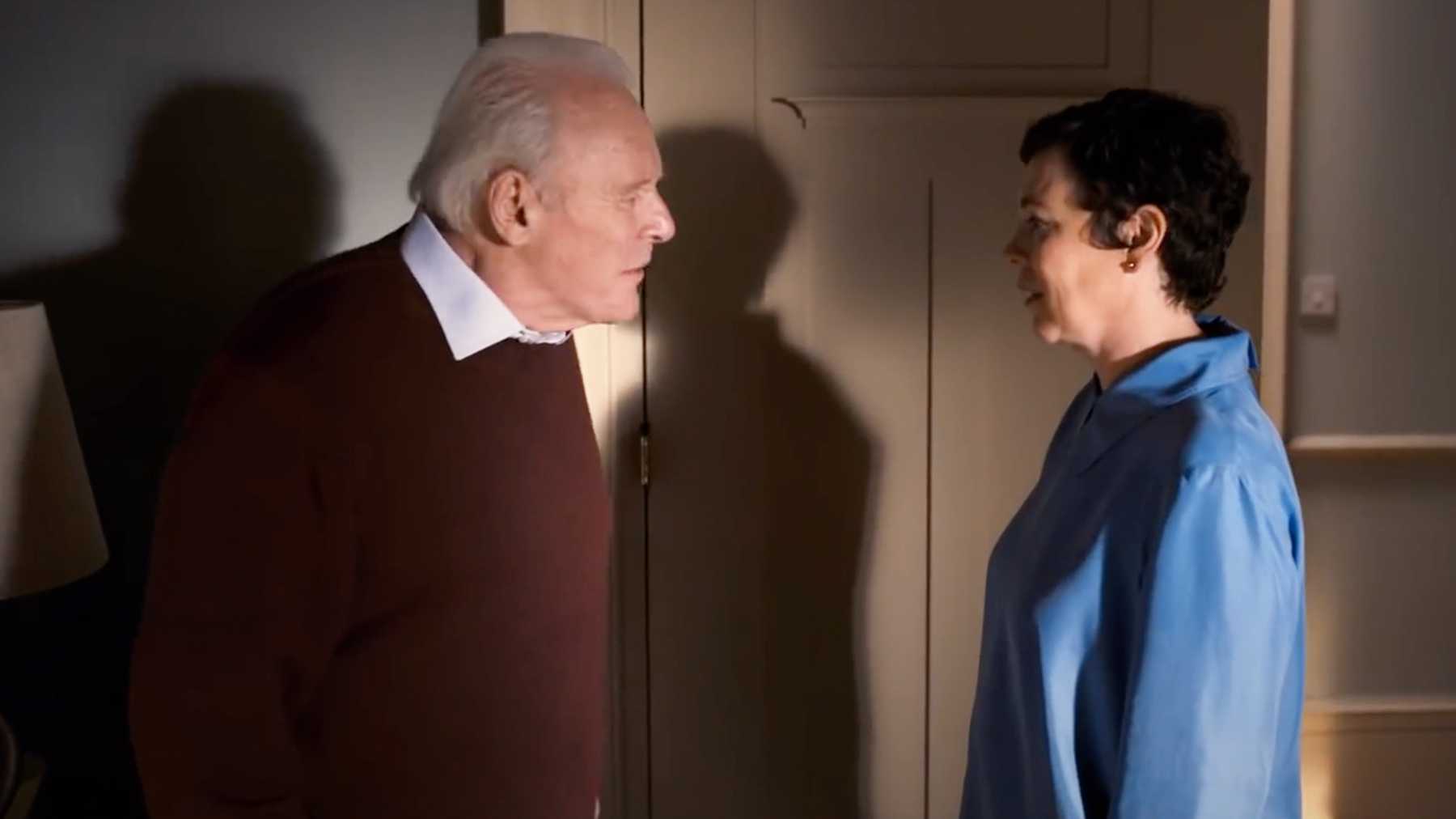 For many viewers, Anthony's characterization will hit uncomfortably close to home. Zeller based this man on real people and all the signs of a deteriorating personality are present. Even with everything being filtered through the main character's perception, it's apparent how distraught Anne is. As for the other characters – it's difficult to say with any degree of certainty who they are or what they represent (although the final scenes, where the screenplay takes a step back, clarify matters and bring a sense of closure to at least the mystery elements).
Hopkins' performance is wrenching. There are few things more painful than the sight of a once-strong man reduced to a shell of his former self by the most insidious of conditions. And, for those who believe dementia to be crueler to the caregivers than the victim, The Father challenges that perception. Anthony is assaulted by feelings of inadequacy, betrayal, and abandonment when he is at his most vulnerable. The most recent film to achieve something similar in terms of presenting dementia from the "inside out" was 2015's Still Alice (which starred Julianne Moore in her Oscar-winning role). The movies would make for compelling companion pieces although it would be difficult to watch them back-to-back since each has the power to cripple emotionally. The Father is an excellent movie but it's not a lot of fun to watch, especially for those with first-hand experience in this area.
---
Father, The (United Kingdom/France, 2020)
---

Three...better movies of this genre
worse movies of this genre
Three...better movies of Anthony Hopkins
worse movies of Anthony Hopkins
Three...better movies of Olivia Colman
worse movies of Olivia Colman
Three...better movies of Imogen Poots
worse movies of Imogen Poots