Movies starring Laura Linney Absolute Power
In 1997 movies, the White House is under siege, although not as literally as in last year's Independence Day. No less than three major motion pictures released between New Year's Day and the twilight of the summer season have stories that postulat... Breach
No matter how compelling and intriguing a real-life story may be, it doesn't necessarily translate into an equally compelling and intriguing motion picture. Breach is a case in point. Based on the widely publicized case of turncoat FBI agent Robe... Congo
Since the release of Jurassic Park, Michael Crichton has become a Hollywood staple. Rights to each new novel are quickly optioned, and the resulting film is on the market as soon as ILM can get the special effects done. Congo is the fourth adapta... Exorcism of Emily Rose, The
The Exorcism of Emily Rose is being sold as the latest PG-13 horror movie, albeit one that deals with demonic possession instead of ghosts. In reality, however, it's a courtroom drama with a twinge of the supernatural (most of which occurs during fl...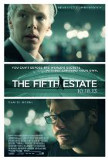 Fifth Estate, The
Perhaps the most curious and counterproductive aspect of The Fifth Estate, the so-called "Wikileaks movie," is the decision by director Bill Condon and screenwriter Josh Singer to establish the film as a thriller. The material covered in the produc... Hottest State, The
Like Woody Allen's Annie Hall but without the humor, The Hottest State tells the full story of a relationship: the first meeting, the Honeymoon phase, then the bitter deterioration of love into anger and recrimination. Ethan Hawke has taken his 19...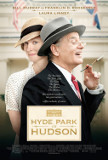 Hyde Park on Hudson
Hyde Park on Hudson represents the odd marriage of an uninteresting, borderline-creepy "romance" and a peek behind the scenes of a notable but unsung historical event. 2012 has seen dramatizations of eras from the administrations of two of America'... Jindabyne
Jindabyne, an adaptation of Raymond Carver's short story "So Much Water So Close to Home," is an examination of a fractured family and how mistakes and miscommunication can lead to the widening of pre-existing fissures. While these themes are in t... Love, Actually
Love Actually doesn't have a cynical frame in its celluloid. It's for all those romantics who think there aren't enough happy endings. Richard Curtis' movie dips so deep into the well of feel-good sentiment that it will threaten to send some audi... Man of the Year
Talk about a movie with an identity problem! Man of the Year doesn't know what it wants to be and, because of this indecision calls to mind a well-worn phrase: "Jack of all trades, master of none." The film contains elements of a comedy, a thrille...