Movies starring Catalina Sandino Moreno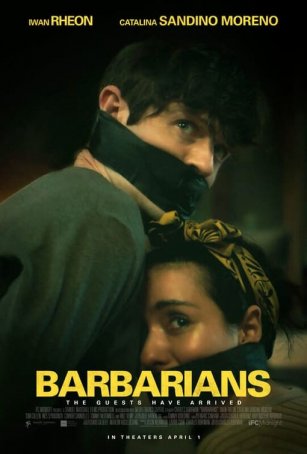 Barbarians
Barbarians starts out as a tense psychological thriller unfolding against the tableau of a not-so-friendly dinner before morphing into something decidedly physical and creepy. Yet the home invasion that flips the movie at the halfway point doesnâ€...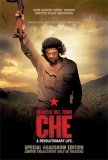 Che
What potentially could have been the greatest asset possessed by Che - its unapologetic length - turns into its greatest detriment. One frequent complaint about cinematic biopics is that too much condensation is required and, as a result, key aspe... Fast Food Nation
The idea underlying Fast Food Nation is intriguing: take the premise of the best-selling non-fiction book by Eric Schlosser and convert it into the backstory of a fictional film. Where director Richard Linklater runs into trouble is in the executi... Hottest State, The
Like Woody Allen's Annie Hall but without the humor, The Hottest State tells the full story of a relationship: the first meeting, the Honeymoon phase, then the bitter deterioration of love into anger and recrimination. Ethan Hawke has taken his 19... Love in the Time of Cholera
The novel Love in the Time of Cholera is a meditation on love in its many forms. It is a serious work from Nobel Prize winning author Gabriel Garcia Marquez. The movie Love in the Time of Cholera is a misstep of nearly epic proportions. As adapt... Maria, Full of Grace
When applied to an animal, the term "mule" refers to a beast of burden - a slow, plodding, stupid creature whose sole asset is that it can transport large amounts of cargo without choice or complaint. When applied to a human being, the word means ...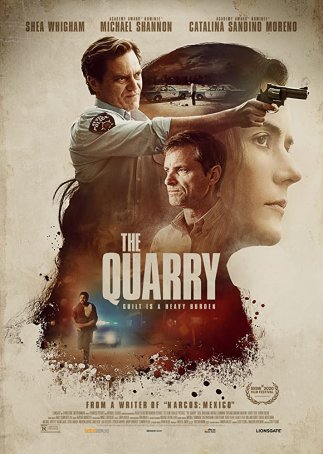 Quarry, The
Moody and brooding, Scott Teems' The Quarry falls loosely within a genre that has been dubbed "Western noir" by some critics. Undoubtedly a serious work that attempts to address immigration tensions and personal redemption, the film suff...