Movies directed by John Woo Broken Arrow
By another name, Broken Arrow is Speed gone nuclear. Yet, despite all the explosions, violence, special effects, and other choreographed excesses, this film doesn't have quite the same impact. It's fun, to be sure, and the wild ride doesn't let u... Face/Off
Face/Off, the third English-language feature from acclaimed Hong Kong director John Woo, isn't the best movie of the summer, but it certainly features some of the best action. Woo, who is known and appreciated for his unique stylistic approach to ... Hard Target
Take a deep breath and prepare to suspend your disbelief, because in bringing us this summer's first (and probably only) pure action film, Jean-Claude Van Damme and John Woo have given new meaning to the word "preposterous". Chance Boudreaux (Va... Mission: Impossible II
For those who didn't get enough of James Bond late last year when The World Is Not Enough blazed its way into theaters, Mission: Impossible II offers a chance to once again get shaken and stirred. Oh, the film isn't an official entry into the dura...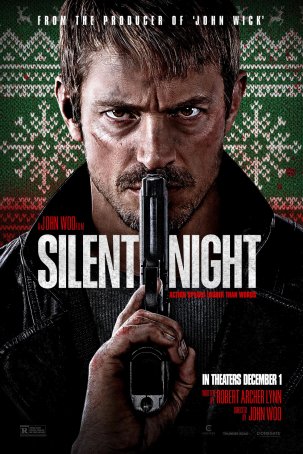 Silent Night
John Woo directing a revenge-themed thriller…what could be more perfect? After all, Woo is a living legend for his acclaimed action films, The Killer and Hard Boiled, even if his English-language movies haven't been on quite the same level. St...