Movies starring Thandie Newton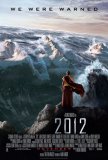 2012
If, as is believed in certain fringe circles, the world will come to an end in 2012, at least there will be no more movies like this one made. Perhaps the strangest thing about 2012 is that the bad parts of the film are among the most enjoyable, b... Beloved
Beloved, Jonathan Demme's much-anticipated adaptation of Toni Morrison's novel, is a powerful and disturbing motion picture that is likely to leave many movie-goers unsettled as they file out of the theater. Although the movie probably runs a litt...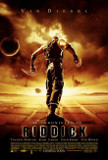 Chronicles of Riddick, The
With a title like The Chronicles of Riddick, one can assume that David Twohy's movie comes with lofty aspirations. Indeed, there are hints of a complex, involving story here. Unfortunately, too many of the nuances are drowned out by incessant, re... Crash
Ensemble features can be daunting, yet some filmmakers embrace the challenge, and their results reward an audience. A lot of characters are woven into the tapestry of Crash, the feature directing debut of TV veteran Paul Haggis. (Haggis was also O...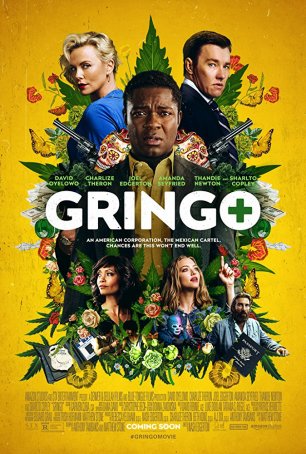 Gringo
As counter-intuitive as it might sound, chaos only works in a movie when it is carefully controlled and focused. Tarantino is one of several masters of this technique and there's a sense during the course of Gringo that director Nash Edgerton... Jefferson in Paris
The Bostonians. A Room With A View. Mr. and Mrs. Bridge. Howards End. The Remains of the Day. These represent the best of Merchant-Ivory -- a category in which their latest, Jefferson in Paris, does not belong. Nevertheless, although this exa... Journey of August King, The
The Journey of August King is as close to a flawless motion picture as is likely to be produced by the film industry (independent or mainstream). Featuring strong acting, realistic set and costume design, an intelligent script, solid directing, an... Mission: Impossible II
For those who didn't get enough of James Bond late last year when The World Is Not Enough blazed its way into theaters, Mission: Impossible II offers a chance to once again get shaken and stirred. Oh, the film isn't an official entry into the dura... Norbit
Now begins a period of prayer for Eddie Murphy - he must pray that no one who can cast a Best Supporting Actor vote in the 2007 Oscar race will see Norbit, because no one in their right mind could think of providing an honor to anyone involved in t... Pursuit of Happyness, The
With a title like The Pursuit of Happyness, you expect the characters to get to the promised land. They do, but if the journey matters more than the destination, this is a movie to skip. The Pursuit of Happyness is long, dull, and depressing. It ...