Movies starring Jason Patric In the Valley of Elah
The last scene of In the Valley of Elah may be the most ridiculously ham-fisted and over-the-top moment in all of 2007's supposed prestige cinema. This image is so blatant and cheesy that it makes one wonder whether director Paul Haggis' succes... Journey of August King, The
The Journey of August King is as close to a flawless motion picture as is likely to be produced by the film industry (independent or mainstream). Featuring strong acting, realistic set and costume design, an intelligent script, solid directing, an...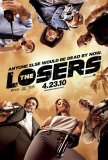 Losers, The
It's as easy to deride The Losers for not being what it isn't as it is to celebrate it for being what it is. An unapologetic B-grade feature, The Losers delivers most of what's expected from this sort of picture, with a few shortcomings. The one-...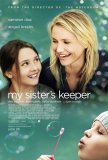 My Sister's Keeper
Death is as natural a part of life as is birth; every existence ends in the former as it begins in the latter. Human beings, however, have a natural aversion to addressing death in an open and honest manner. It's as unsuitable for polite conversa... Sleepers
Robert DeNiro. Dustin Hoffman. Brad Pitt. Jason Patric. Kevin Bacon. Minnie Driver. With a talented cast like this, it's virtually impossible to envision a bad movie, and, in that regard, Sleepers doesn't surprise or disappoint. This is easi... Speed 2
If there was ever an action movie that didn't warrant a sequel, it's Speed. However, the film grossed enough money to be numbered among the big summer hits of 1994, and the unfortunate result is this film, which reunites director Jan de Bont wit... Your Friends and Neighbors
For his second feature, director Neil LaBute ventures across a domestic landscape that is no less dark than the world of corporate backstabbing he visited with In the Company of Men. Those looking for something lightweight or feel-good need not bo...