Movies starring Tommy Lee Jones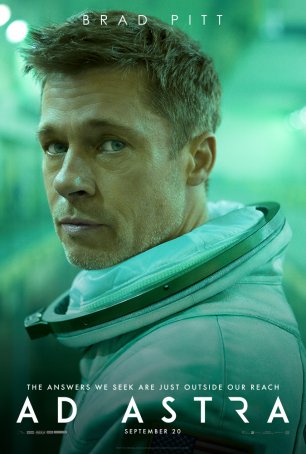 Ad Astra
The autumn movie season has a history of hosting impressive, thought-based science fiction movies. To a list that includes Gravity, Interstellar, Arrival, and The Martian, add Ad Astra, a film that uses space exploration as a means to look inw... Batman Forever
It's lighter, brighter, funnier, faster-paced, and a whole lot more colorful than before. There's a new actor underneath the cape, a new girlfriend on his arm, and a new partner by his side. The director is different and the composer has changed....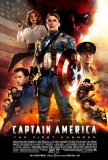 Captain America: The First Avenger
It's fair to say that superhero saturation has set in. Not many years ago, every cinematic version of a comic book protagonist's adventures was awaited with baited breath. Now, because of an unceasing and sometimes careless flood of such titles, ma... Cobb
It's the nature of our society to put people on pedestals. Some wear the title of "hero" like a mantle; to others, it is an albatross. You need look no further than the O.J. Simpson story to see this. So what defines greatness? This question, i...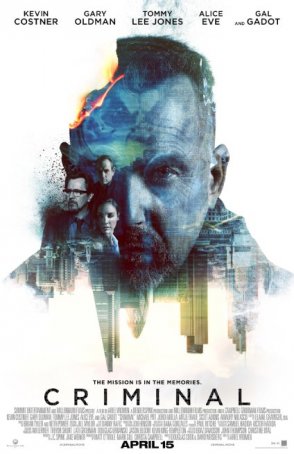 Criminal
Criminal is an action-thriller with a science fiction twist. To the extent that its purpose is to energize and involve an audience, it succeeds. The premise, however, which involves transplanting the memories of a dead man into the mind of a living o... Double Jeopardy
Towards the end of Double Jeopardy, one individual threatens another, "I'm gonna have you arrested for stupidity." I wish someone had made a similar pronouncement to director Bruce Beresford and writers David Weisberg & Douglas Cook. In most case...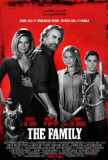 Family, The
On the surface, The Family appears to tell a familiar story: a mob enforcer turned informer is placed into the witness protection program while his former associates seek to find and terminate him. What differentiates this from its antecedents is t... Fugitive, The
Despite his innocence, Dr. Richard Kimble (Harrison Ford) has been tried, convicted, and sentenced to die for the murder of his wife. On the bus ride that takes him to the prison where he will spend the rest of his days, Kimble is accompanied by t... Heaven and Earth
With Heaven and Earth, Oliver Stone has completed his so-called "Vietnam Trilogy" - three films that examine different aspects of the war that, to this point, has provided the centerpiece of Stone's filmmaking career. The story begins in the vi...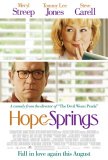 Hope Springs
Hope Springs has the unusual distinction of providing a sample of what an Ingmar Bergman movie might be like if made for mass American consumption. The production leavens the painful psychological introspection that defined the Swedish director's b...