Movies starring Sissy Spacek Affliction
Writer/director Paul Schrader has always been fascinated by the line between sanity and madness, and what it takes to push a man over the edge. This theme stands out in two of Schrader's best known scripts, Taxi Driver and Raging Bull, both of whi... Blast from the Past
In the autumn of 1998, New Line Cinema opened Pleasantville, a thoroughly delightful fantasy about a couple of modern-day kids thrown back in time to a world of wholesome family values where everything is (literally) black and white. Now, less tha...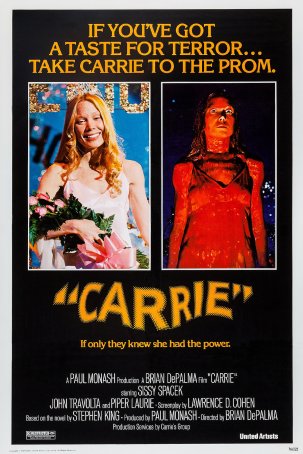 Carrie
It's probably unfair to blame the failure of Carrie on Steven King. While it's true that the script, written by Lawrence D. Cohen and based on King's novel, is a mishmash of clichés and poorly-realized characters, director Brian De Palma des...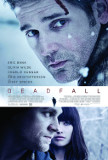 Deadfall
The most disappointing aspect of Deadfall is its conventionality. For a thriller, it's light on surprises. After a thunderbolt of an opening sequence, the storyline unfolds in a predictable manner and the ending, despite providing a sense of closur...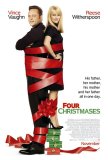 Four Christmases
This is what happens when a successful indie documentary filmmaker gets sucked in by the Hollywood system. As one can guess from the number of writers involved in this project, Four Christmases is wildly uneven, veering from screwball comedy to wo... In the Bedroom
In the Bedroom is arguably one of the year's most anticipated independent releases - a movie whose incessant buzz at Sundance carried it at the crest of a wave to Toronto, then placed it in theaters before the end of the year. For those unable to ... Nine Lives
What's the point? If I wanted to spend 12 minutes watching someone pushing a cart around a grocery store, I'd go to the local A&P, not sit in a movie theater. At least then I could get the week's shopping done. Nine Lives is a failed experiment... North Country
In the tradition of Norma Rae and Silkwood, North Country is the story of one woman's struggle against an inflexible corporation. Despite some third-act flaws that weaken the conclusion, North Country does what it sets out to do: inspire and uplif...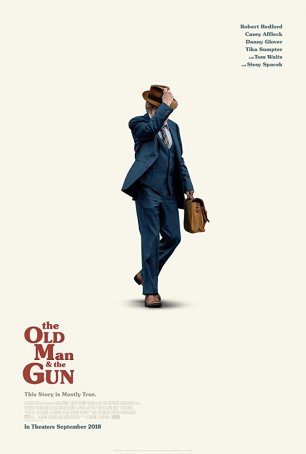 Old Man & the Gun, The
When Robert Redford announced his retirement from acting in August 2018, it appeared that The Old Man & the Gun would be his swansong and, at least in terms of tone and content, it's hard to imagine a better way for the veteran actor to bow ... Ring 2, The
As far as I'm concerned, it's official: Hollywood has lost the art of how to make horror films. Consider this year's entries as Exhibit A - everything from White Noise to The Ring 2 has been horrible. There's not a worthwhile film in the bunch. ...