Old Man & the Gun, The (United States, 2018)
October 10, 2018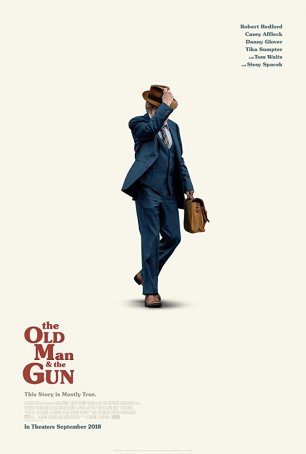 When Robert Redford announced his retirement from acting in August 2018, it appeared that The Old Man & the Gun would be his swansong and, at least in terms of tone and content, it's hard to imagine a better way for the veteran actor to bow out. The movie – the story of a lifelong bank robber who can't fight the compulsion to keep going – is replete with call-backs to screen legend's career and seems like the perfect way for the Sundance Kid to ride off into the sunset. Then Redford had to spoil it by rescinding his retirement announcement.

Writer/director David Lowery used David Grann's 2003 New Yorker article as the basis for his screenplay. This allows Lowery to borrow from William Goldman's Butch Cassidy and the Sundance Kid, where the preface reads: "Not that it matters, but most of what follows is true." Lowery maintains a flippant, lighthearted tone throughout and, although the movie is about a bank robbery and features several scenes of the man at work, there's little in the way of excitement or the usual heist tropes. Only a perfunctory scene or two is devoted to planning and the criminals never use their weapons (although they are shot at on a couple of occasions). The Old Man owns a gun but he doesn't fire it. We're not even sure it's armed.

Redford plays career crook Forrest Tucker, a 74-year old who lives for two things: robbing banks and escaping from the prisons where he's placed after committing the crimes. The movie transpires in 1981, although there's something about the easy-going atmosphere and rural Texas setting that recalls an earlier era. Two years before, Tucker escaped from San Quentin, and now (while on the lam) he has reunited with pals Teddy (Danny Glover) and Waller (Tom Waits) to do a few jobs. After a string of successes, the "Over-the-Hill Gang" gains some notoriety, which makes cop John Hunt (Casey Affleck) all the more determined to bring them down. While dodging the police and planning more robberies, Tucker finds the time to romance a widow, ranch owner Jewel (Sissy Spacek), who is swept away by his charm, even though she mistakes his honesty for evasion and doesn't believe a word about who he claims to be.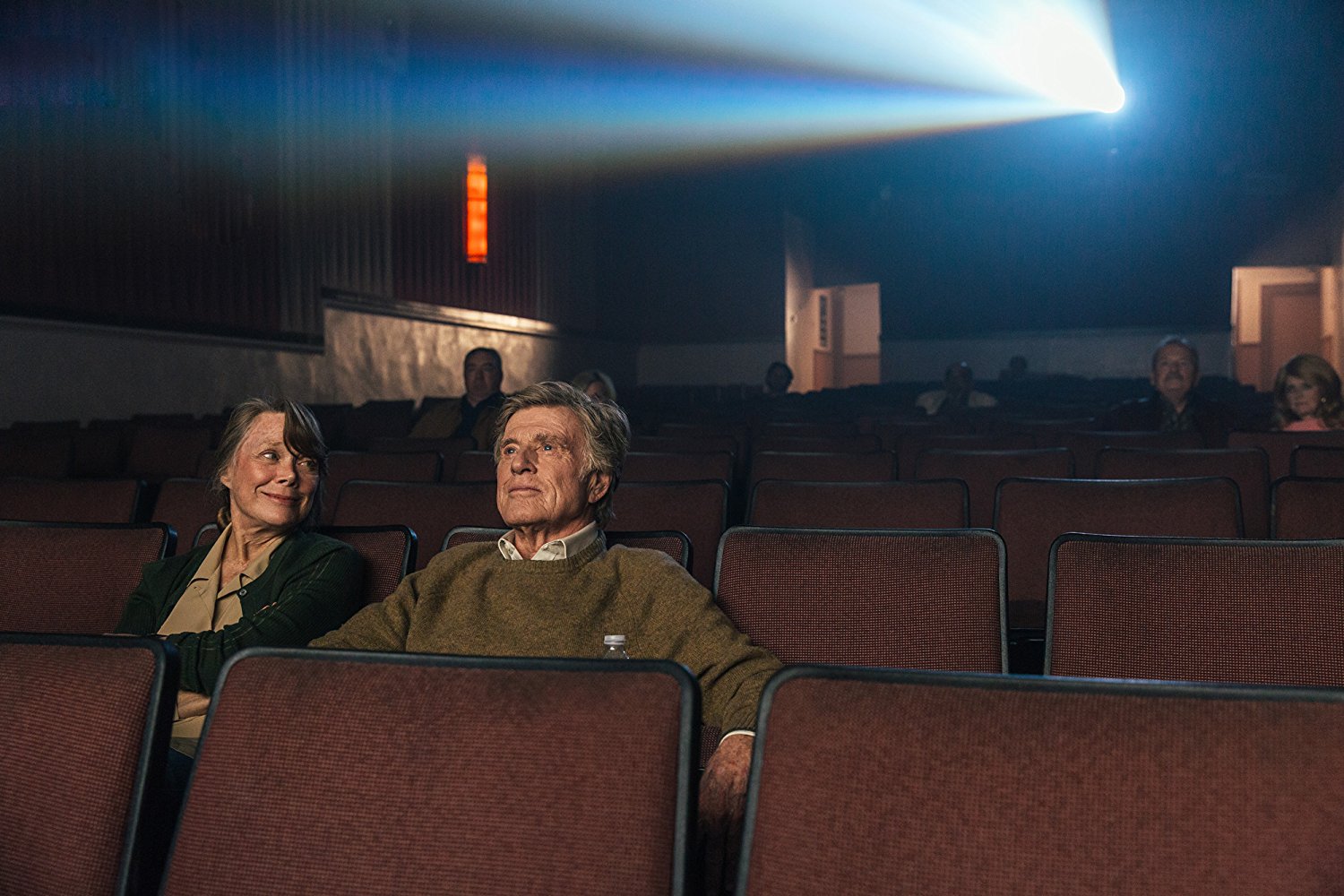 The Old Man & the Gun's problems relate to a lack of balance. The movie is fine when it focuses on Redford – at least until the anti-climactic final act when it loses energy and momentum – but dead-in-the-water where the other actors/characters are concerned. This would be okay if Redford was in nearly every scene but Lowery tries to develop Hunt as a counterpoint to Tucker and beefing up his story requires screen time. Affleck's dour, laconic portrayal isn't right for the role and nearly every scene with Hunt (except the one in the restaurant bathroom) made me wish the director would cut to someone else. Contrary to popular opinion, it's possible to miscast an Oscar-winning actor. Aside from the aforementioned bathroom scene, there's no payoff with Hunt and he ends up seeming like a loose end that's never effectively tied off. The Old Man & the Gun is also guilty of wasting the combined talent of Sissy Spacek, Danny Glover, and Tom Waits. Hell, Lowery doesn't even give Danny "I'm too old for this shit" Glover a chance to speak his signature line despite multiple opportunities.

The movie climaxes around the 70-minute mark. Unfortunately, there are still 20 minutes left for a rambling epilogue. One of the problems with a based-on-reality story can be finding the appropriate ending and that's something Lowery has trouble with. In real life, Tucker died in prison in 2005 but, since that wasn't how the writer/director wanted his movie to conclude, he stumbles around finding an alternative. The breezy pacing of the first hour crumbles toward the end, making The Old Man & the Gun seem like 2/3 of a good movie and 1/3 something less.

If there's a reason to see the movie, it's Redford, whose charismatic, mature presence argues that age has done nothing to diminish his ability to command the screen. Once a movie star, always a movie star. If he never acts in another movie, there will be something appropriate about ending a career with this film. But, if he makes something else, The Old Man & the Gun will become just another minor title on an impressive filmography.
---
Old Man & the Gun, The (United States, 2018)
---

Three...better movies of this genre
worse movies of this genre
Three...better movies of Robert Redford
worse movies of Robert Redford
(There are no more worst movies of Robert Redford)
Three...better movies of Casey Affleck
worse movies of Casey Affleck
Three...better movies of Sissy Spacek
worse movies of Sissy Spacek