Movies starring Nick Nolte Affliction
Writer/director Paul Schrader has always been fascinated by the line between sanity and madness, and what it takes to push a man over the edge. This theme stands out in two of Schrader's best known scripts, Taxi Driver and Raging Bull, both of whi...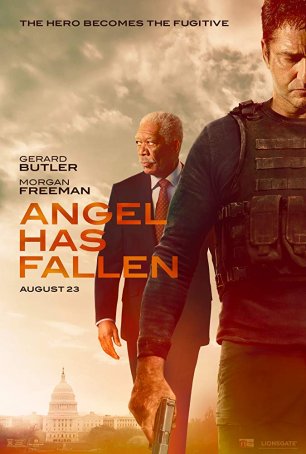 Angel Has Fallen
It's not surprising that Angel Has Fallen exists. The first film in the series, Olympus Has Fallen, performed well enough ($100M domestic; $170M worldwide) to justify a sequel. London Has Fallen opened three years later to a less enthusiasti...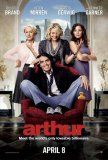 Arthur
It's amazing how a lifeless, pointless remake can provoke pangs of nostalgia about a mediocre movie. Such is the case with Arthur. The kindest thoughts I have ever experienced about the 1981 original occurred while I was watching Russell Brand and... Blue Chips
An underdog team gets an infusion of outside talent (either a player or a coach) and goes from the bottom to the top, winning the championship in a game whose result is never in doubt. This is the plot of dozens of sports-related motion pictures, ...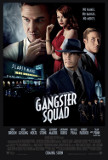 Gangster Squad
There seems to be little doubt that Ruben Fleischer, the director behind the well-received Zombieland and the less well-received 30 Minutes or Less, is a Brian De Palma fan. How else to explain the kinship that exists between Fleischer's latest, Ga... Hotel Rwanda
If you're like me, you probably paid little attention to the attempted genocide that occurred during the civil war in Rwanda in the mid-1990s (more than one million people died). I remember reading about it in the papers and occasionally seeing cli... Hulk
Hulk represents the most involving superhero motion picture since >Superman soared skywards in 1978. By taking its time to develop characters and situations, Hulk does what so many action/adventure movies fail to do - allow us to really feel for t... I'll Do Anything
This certainly isn't the first motion picture to focus on father/daughter bonding, nor will it be the last. But I'll Do Anything has the distinction of being enjoyable and entertaining, while bringing a new twist or two to an old subject. No... Jefferson in Paris
The Bostonians. A Room With A View. Mr. and Mrs. Bridge. Howards End. The Remains of the Day. These represent the best of Merchant-Ivory -- a category in which their latest, Jefferson in Paris, does not belong. Nevertheless, although this exa... Mulholland Falls
Following several release delays, Mulholland Falls has finally reached theaters. Usually, when a distributor keeps putting off a film's opening, it's a sign that there's something wrong with the production, and, about halfway through Mulholland Fa...