Movies starring Ashley Judd Bug
Calling Bug a "horror" film may be misleading. Although the movie includes some of the trappings genre fans would expect - including a moment of gore that will cause some viewers to turn away from the screen - it's more of a psychological drama. I...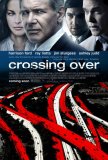 Crossing Over
Crossing Over is Wayne Kramer's Crash-inspired look at the world of immigration in Southern California. Like Paul Haggis' Oscar winning film, this one is replete with coincidences and contrivances but, unlike Crash, it also features too many insta... De-Lovely
As a bio-pic, De-Lovely is pretty standard, run-of-the-mill stuff (albeit with an interesting framing device). However, as a "best hits" collection of Cole Porter's music, it is unparalleled. With approximately two-dozen of his tunes performed by...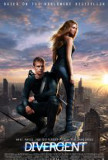 Divergent
Divergent is the "next big thing," or at least so hopes Summit Entertainment. The latest in a growing stream of high-profile YA (Young Adult) sci-fi/fantasy series to make it to the big screen, Divergent is poised to take its place alongside Th... Double Jeopardy
Towards the end of Double Jeopardy, one individual threatens another, "I'm gonna have you arrested for stupidity." I wish someone had made a similar pronouncement to director Bruce Beresford and writers David Weisberg & Douglas Cook. In most case...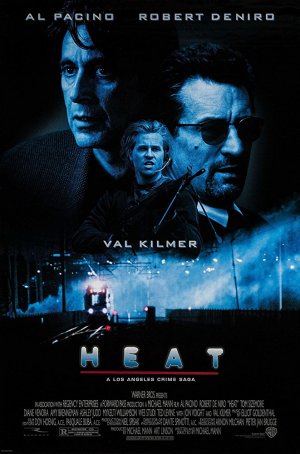 Heat
Here's a link to my original review of Heat, published in December 1995.At the time of its 1995 release, Heat was heralded primarily as offering the first on-screen pairing of legends Al Pacino and Robert De Niro. Although the two had shared t... Heat
Pacino meets De Niro. It has the sound of a classic screen moment. These actors - two of the best in the business for more than twenty-five years - have previously appeared in the same picture only once (The Godfather II), but, due to the split-t... Kiss the Girls
Every time audiences are presented with a reasonably well-made serial killer movie, they line up for it. Why? Human beings are irresistibly fascinated by the lurid, the horrifying, and the depraved, and what could be more attention-grabbing than ... Ruby in Paradise
When Ruby Lee Gissing (Ashley Judd, the daughter of country singer Naomi Judd, and younger sister to Wynonna) makes it out of her Tennessee home town "without getting pregnant or beat up," she considers it quite a feat. With all her belongings in ...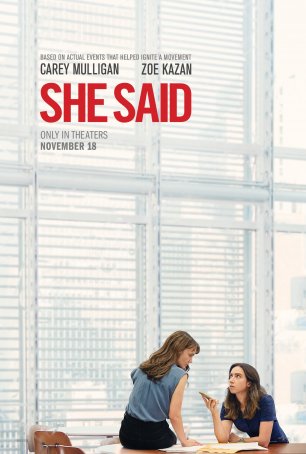 She Said
Although not on the same high level as certain other chronicles of investigative journalism – All the Presidents Men (Watergate), Spotlight (Catholic Church sex scandals), and The Post (the Pentagon Papers) – She Said nevertheless offers many ...