Movies directed by Gary Fleder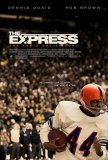 Express, The
The Express is the latest movie to join an ever-expanding subgenre of the "sports movie" category: fact-based films that explore the impacts of integration into various contests during the latter half of the 20th century. We have already seen prod...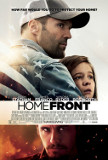 Homefront
There's something almost refreshing about a movie that delivers exactly what's expected of it. With a script developed by Sylvester Stallone and a cast led by Jason Statham, it wouldn't be hard to put together a checklist of obligatory scenes/momen... Kiss the Girls
Every time audiences are presented with a reasonably well-made serial killer movie, they line up for it. Why? Human beings are irresistibly fascinated by the lurid, the horrifying, and the depraved, and what could be more attention-grabbing than ...