Movies starring Robert De Niro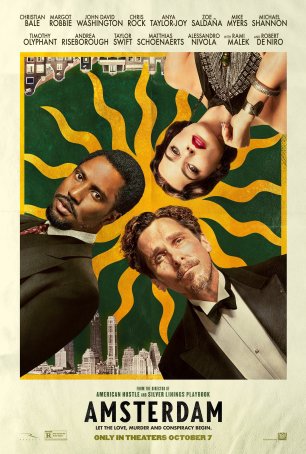 Amsterdam
With its whiplash-inducing tonal inconsistencies and sloppily assembled narrative, Amsterdam often feels like a pastiche of (take your pick) Monty Python, The Coen Brothers, or Wes Anderson grafted onto a crime caper/espionage thriller with a ... Analyze That
Analyze That delivers its share of amusing moments, but, when it comes to inventive or inspired comedy, it is lacking. The movie is funnier than a lot of what's available in multiplexes, but that's more a condemnation of the sad state of big scree... Analyze This
The greatest asset evidenced by Harold Ramis' gangster comedy, Analyze This, is that it doesn't try too hard for laughs. Instead of force-feeding audiences stale, predictable jokes about mobsters and mayhem, Ramis is content to let the humor evolv...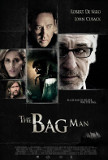 Bag Man, The
The title may make it sound like a horror film but The Bag Man is actually a neo-noir thriller. The movie is relentlessly dark with the majority of it transpiring in and around a seedy motel at night. Despite the participation of a couple of well-kno...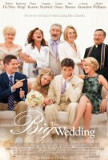 Big Wedding, The
Despite being adapted from a generally well-liked French film, The Big Wedding feels like nothing more ambitious than a big screen sit-com. It's tired and dated with too few laughs to justify the stultifying attempts at drama and the impossible-to-... Brazil
Terry Gilliam's Brazil is one of those films whose enduring reputation is based at least in part on events surrounding its stormy distribution history. Taken at face value, Brazil is a stinging, Strangelovian satire of the power of the bureaucracy... Casino
After viewing Casino, you may never look at Las Vegas in quite the same way. While this film, adapted from Nicholas Pileggi's nonfiction book, Casino: Love and Honor in Las Vegas, doesn't offer much in the way of startling revelations, it presents...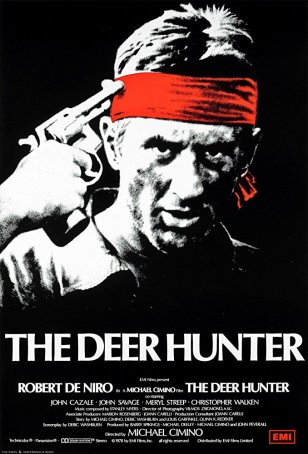 Deer Hunter, The
Of the four major Vietnam war films made in the dozen years following the fall of Saigon, The Deer Hunter was the first and, in the minds of some critics, the best. (The other three being Apocalypse Now, Full Metal Jacket, and Platoon.) Howev...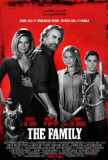 Family, The
On the surface, The Family appears to tell a familiar story: a mob enforcer turned informer is placed into the witness protection program while his former associates seek to find and terminate him. What differentiates this from its antecedents is t... Good Shepherd, The
The Good Shepherd is Robert DeNiro's fictionalized account of the birth and early years of the CIA. While the names have been changed to protect the not-so-innocent, many of the characters have real-life counterparts. The lengthy movie (15 minute...