Movies starring Robert De Niro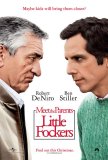 Little Fockers
Watching Little Fockers is a depressing experience. Rarely does a comedy bring such an overpowering sense of sadness. Admittedly, I laughed a few times and am willing to admit that the experience as a whole was more bearable than the trial of sitti...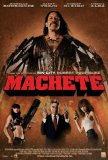 Machete
I went to Machete expecting an exploitation film and got a socio-political lecture instead. Although an exaggeration, that's the way it sometimes felt. Director Robert Rodriguez understands the exploitation genre and delivers everything one crave... Mary Shelly's Frankenstein
"In the last 20, 30 years, [Frankenstein has] been claimed by a whole generation of academics and scholars as a seminal piece of literature of that time. [It's] something which now, post-Freud, they feel reveals so many observations about family l... Meet the Fockers
I am not a fan of Meet the Parents, the 2000 film that introduced Ben Stiller to the joys of having an ex-CIA agent as a potential father-in-law. The movie is too much like a sit-com, although, as a counterbalance, it offers several big laughs. Me... Meet the Parents
What has happened to Robert De Niro's career? Once referred to as one of the top working American actors, De Niro has seen his talents wasted countless times in recent years as he has chosen one bad project after another. The list of titles reads...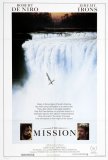 Mission, The
Spoilers: This review speaks in specific terms about the ending of the film. If you haven't seen it and intend to do so, avoid reading beyond the first few paragraphs. The Mission represented Roland Joffé's follow-up to his deeply unsettling...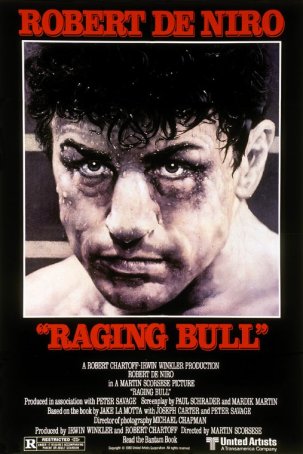 Raging Bull
Some critics, including Siskel & Ebert, are on the record stating that Martin Scorsese's Raging Bull, the story of boxer Jake La Motta, is the best film of the '80s. Since there are still a number of '80s films that I haven't seen, I don't fee...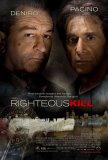 Righteous Kill
Righteous Kill is the third movie in which screen icons Robert De Niro and Al Pacino both appear, but only the second in which they share screen time. 13 years ago, Michael Mann scored a coup by filming the first scene with these two sitting oppos... Score, The
Many years ago, during the Golden Age of Hollywood, the motion picture industry practically ran on star power. These days, in large part because of skyrocketing salaries, it's unusual to find more than one high-profile performer in any given motio... Shark Tale
The first salvo in the battle of the would-be autumn family blockbusters has been fired by Dreamworks. Beating The Incredibles to the screen by more than a month, Shark Tale represents the fourth digitally animated feature to come from the studio ...