Movies starring Blythe Danner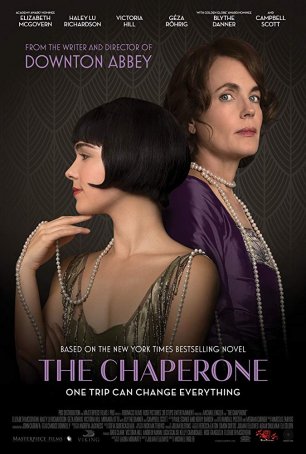 Chaperone, The
Despite being blessed with well-designed period sets and top-tier acting, this collaboration between Downton Abbey writer Julian Fellowes and director Michael Engler fails to take flight. I'm not one who normally issues demerits for a slow p... Howl's Moving Castle
Now that Disney has joined Fox and Dreamworks in abandoning traditional animation for that of the 3-D computer generated variety, hand-drawn animation has become an endangered species (although, given the cyclical nature of this sort of thing, it wil... Last Kiss, The
I recommend The Last Kiss, but not without a misgiving or two. This movie is essentially a celebration of yuppie angst. It's about people in their late 20s who have issues with commitment and monogamy, who have lost their way and are trying to fin...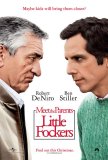 Little Fockers
Watching Little Fockers is a depressing experience. Rarely does a comedy bring such an overpowering sense of sadness. Admittedly, I laughed a few times and am willing to admit that the experience as a whole was more bearable than the trial of sitti...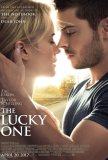 Lucky One, The
A single phrase might be all that's necessary to review The Lucky One: "A Nicholas Sparks movie." Sure, Scott Hicks (Shine) is the director and Will Fetters (Remember Me) gets a screenplay credit, but the average movie-goer who settles into a theat... Meet the Fockers
I am not a fan of Meet the Parents, the 2000 film that introduced Ben Stiller to the joys of having an ex-CIA agent as a potential father-in-law. The movie is too much like a sit-com, although, as a counterbalance, it offers several big laughs. Me... Meet the Parents
What has happened to Robert De Niro's career? Once referred to as one of the top working American actors, De Niro has seen his talents wasted countless times in recent years as he has chosen one bad project after another. The list of titles reads...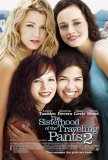 Sisterhood of the Traveling Pants 2, The
The strength of The Sisterhood of the Traveling Pants 2, like its unnumbered predecessor, lies in the appeal and complexity of the characters. The four friends who form the backbone of the narrative are warm, believable individuals. We like them. ... X-Files, The
There are two kinds of viewers for The X-Files movie: those have seen at least a few episodes of the TV series and those who have never watched it. I am a member of the latter group, so that's the perspective from which this review is written. ...