Movies starring Robert De Niro Stardust
Stardust, based on the acclaimed illustrated novel by Neil Gaiman and Charles Vess, takes viewers to the mystical land of Stormhold, where stars walk, ships fly, and magic is real. A fantasy in the tradition of The Princess Bride, Stardust leavens...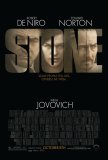 Stone
The problem with Stone, at least insofar as there is a problem, is that director John Curran (The Painted Veil) can't decide what he wants the movie to be. As with a previous script in which he had a hand, The Killer Inside Me, there are strong noi... Taxi Driver
In March 1977, the Academy of Motion Pictures Arts and Sciences committed another in their seemingly-endless series of injustices, awarding the Best Picture Oscar to John Avildsen's Rocky, thereby snubbing one of the great modern American classics... Untouchables, The
The Untouchables is a tour de force, the pinnacle of a career. For Brian De Palma, known best for his stylish crafting of Hitchcock-influenced plots, The Untouchables represents not only a departure from the norm, but an unqualified triumph. This... Wag the Dog
"Why does a dog wag its tail? Because the dog is smarter than the tail. If the tail was smarter, it would wag the dog." Hollywood and Presidential politics - perfect together. Anyone who doubts this simple maxim will face a challenge to their...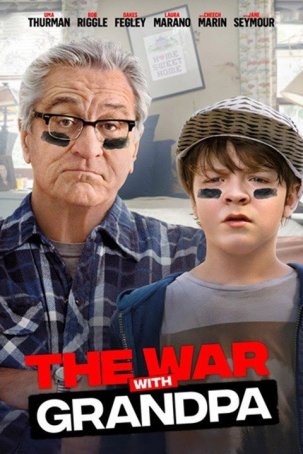 War with Grandpa, The
Robert De Niro has made his share of nearly-unwatchable comedies so, although it's tempting to say The War with Grandpa is the worst, I can't say that definitively. It is, however, bad enough to deserve consideration for that dubious disti...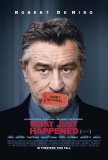 What Just Happened?
Barry Levinson's Wag the Dog was as pointed, funny, and intelligent a political satire as there has been in the last 15 years. Now, with Robert De Niro once again on board, Levinson has turned his camera toward his own backyard. What Just Happene...