Movies starring Claire Danes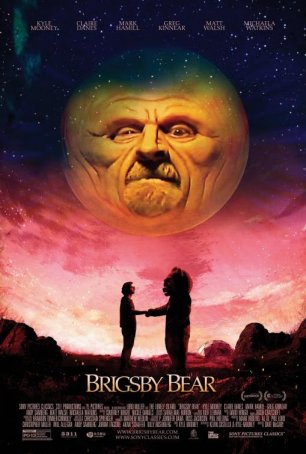 Brigsby Bear
An indie film with a lot to say, Brigsby Bear can be accused of a lot of things, but lack of ambition isn't among them. For his feature debut, Good Neighbor comedy troupe founder and SNL segment director Dave McCary has swung for the fences a... Evening
Evening, based on the 1998 bestseller by Susan Minot, is an example of a well-told familiar story. There are no surprises during the course of the film, which transpires across two time frames (1954 and 1998), but the strength of the screenplay an... Family Stone, The
It's a tough thing for a dysfunctional-family-at-Christmas movie to avoid doses of melodrama, and it's fair to say that The Family Stone contains its share. But the nice thing about the movie is that it avoids overt manipulation. There's some - i... Les Miserables (1998)
As written by Victor Hugo, the 19th century classic novel Les Miserables is a long, sprawling epic that encompasses everything from the political upheaval of post-Revolutionary France to the intimate orchestrations of the heart. Over the years, mi... Little Women
"I think the title [of Little Women] has been so off-putting for men over the generations. They feel this is a terribly 'girly' story. But it's actually a wonderful epic tale about family where men's roles are just as important and deeply involve...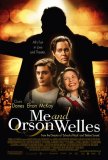 Me and Orson Welles
Me and Orson Welles is about the theater, or at least the theater as it was in the 1930s. Based on the semi-fictional novel by Robert Kaplow and set in New York City around the time of the opening of the Mercury Theater, the film is rich in period ... Princess Mononoke
For many years, Walt Disney and his army of crack artists dominated the world market for feature-length animation, bringing forth unforgettable classics like Snow White and the Seven Dwarves, Sleeping Beauty, and Pinocchio. Even today, many North ... Rainmaker, The
It has been several years since I've read a book by John Grisham (I believe the last one was The Client). After three or four of Grisham's novels, I grew tired of the predictable repetitiveness and contrived suspense of the narratives. As a resul... Romeo + Juliet
In Looking for Richard, actor/director Al Pacino expresses his great hope for his film -- to extend his enthusiasm for the Bard's plays to a broader audience. In a very different way, that's what Baz Luhrmann (Strictly Ballroom) is attempting to d... Shopgirl
Shopgirl, directed by Anand Tucker (Hilary and Jackie) from a screenplay by Steve Martin (adapting his novella), ventures into Lost in Translation territory. Although the relationships in this film are overtly romantic and sexual (as opposed to wha...