Movies starring Renee Zellweger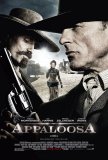 Appaloosa
One of the most evident signs of the shift in movie-goers' tastes over the years has been the decline of the Western. Once among the most popular of film genres, it now ranks near the bottom. If there's a benefit to this downturn, it's that mode... Bee Movie
The press notes for Bee Movie indicate that Jerry Seinfeld came up with the title before he had an inkling what the story might be. Having seen the film, I can believe that. As befits something from Seinfeld's pen, the screenplay contains a smatter... Bridget Jones' Diary
Bridget Jones's Diary is, quite simply, the finest motion picture released by Miramax Films since 1999's The Cider House Rules. Based on the novel by Helen Fielding, the screenplay for Bridget Jones's Diary (written by Four Weddings and a Funeral ...
Bridget Jones's Baby
It would be fair to characterize Bridget Jones's Baby as a huge step up from the previous Bridget Jones outing, 2004's The Edge of Reason, although it's not quite in the same league as 2001's Bridget Jones's Diary. Why w... Bridget Jones: The Edge of Reason
Bridget Jones' Diary was an unexpected delight: a witty, enjoyable trifle that touched the heart while tickling the funny bone. Sadly, Bridget Jones: The Edge of Reason isn't anywhere close to being that good. This has the feel of a movie that e... Chicago
Once upon a time, a Broadway musical like Chicago would have automatically received a silver screen treatment – but that was before the popularity of the movie musical crashed and burned. Nevertheless, the enthusiasm surrounding the 1996 revival... Cinderella Man
Consider Cinderella Man to be a Depression era Rocky. While that may at first seem like a glib way to describe Ron Howard's rags-to-riches boxing drama, a careful examination of the storyline reveals numerous similarities between this drama and Sy... Cold Mountain
It's not often that, when the primary thread of a movie fails, the secondary storylines are compelling enough to make the overall experience a positive one. However, that occurs with Cold Mountain, a Civil War era romance where the love affair fiz... Jerry Maguire
Every time I think Hollywood has slipped beyond redemption, someone in the system produces a film like Jerry Maguire that renews my faith. Apparently, creativity is not dead in the mainstream movie market -- not entirely, at least. This is th...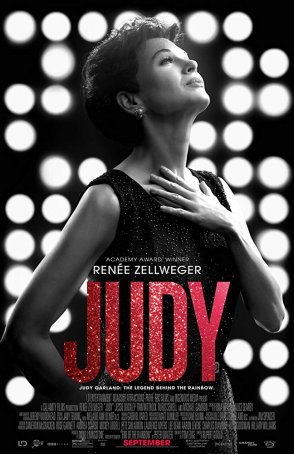 Judy
When today's average movie-goer thinks of Judy Garland, the image that comes to mind is that of Dorothy Gale, the girl-next-door heroine of The Wizard of Oz. Few remember the Garland of the 1960s – a pill-popping alcoholic with a self-dest...