Movies starring Cuba Gooding Jr American Gangster
American Gangster is compelling in the same way that many mob-related motion pictures are compelling, but it fails to achieve the greatness that the best of them attain. The problem with American Gangster may be that it tries to hard to provide bal... As Good as It Gets
As Good as It Gets is a perfect Christmas release, not because the story takes place during the Yule season, but because many of the plot elements are straight out of Charles Dickens' A Christmas Carol. There's more than just a little Scrooge in M...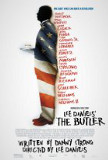 Butler, The
Calling Forrest Gump… Calling Forrest Gump… With The Butler, director Lee Daniels has managed to "Gump" the Civil Rights movement. That's not necessarily a bad thing but there are times when so many famous cameos threaten to become a distra... Jerry Maguire
Every time I think Hollywood has slipped beyond redemption, someone in the system produces a film like Jerry Maguire that renews my faith. Apparently, creativity is not dead in the mainstream movie market -- not entirely, at least. This is th...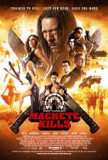 Machete Kills
Machete Kills plays like a joke that's been told a few times too often. A lampoon of bad genre movies from the '60s and '70s with a '10s sensibility, the film is more like a collection of overcooked scenes than an actual narrative-based motion pict... Norbit
Now begins a period of prayer for Eddie Murphy - he must pray that no one who can cast a Best Supporting Actor vote in the 2007 Oscar race will see Norbit, because no one in their right mind could think of providing an honor to anyone involved in t... Outbreak
Apparently, it isn't enough for a plague to be the villain. A microscopic entity, "one billionth [human] size" with the potential of wiping out the population of the United States in 48 hours, doesn't represent a sufficient threat. Therefore, Out... Pearl Harbor
To think of uber-producer Jerry Bruckheimer and action director Michael Bay is to be reminded of popcorn-and-eye candy trifles like The Rock and Armageddon - movies where flashy special effects and lobotomized scripts are arguably assets. The pair...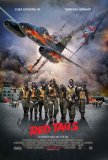 Red Tails
I wanted to like Red Tails. I really did. Largely financed by George Lucas (whose fingerprints are all over the final cut), this movie tells a story - that of the 332nd Fighter Group (a.k.a. "The Tuskegee Airmen") - that could combine dramatic powe...