Movies directed by Wolfgang Petersen Das Boot
Das Boot, Wolfgang Petersen's 1981 international sensation, has become the latest motion picture to be remastered for a major re-release. Unlike a certain space trilogy, there aren't any "optically enhanced" scenes, but the 1997 version of Das... In the Line of Fire
In 1963, Frank Horrigan was among the "best and brightest" of the Secret Service, the personal choice of President Kennedy. On November 22 in Dallas, an afternoon that Horrigan will never forget, he became one of the few living agents to lose a pr...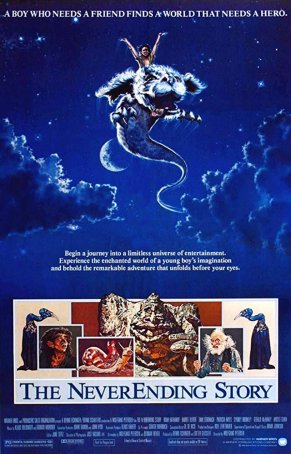 Neverending Story, The
It's said that one of the reasons George Lucas deferred making the Star Wars prequels from the mid-1980s to the late 1990s is because the special effects technology he needed wasn't available. I was reminded of this while watching Wolfgang... Outbreak
Apparently, it isn't enough for a plague to be the villain. A microscopic entity, "one billionth [human] size" with the potential of wiping out the population of the United States in 48 hours, doesn't represent a sufficient threat. Therefore, Out... Poseidon
Irwin Allen would be proud. Poseidon is a throwback - a 1970s-style disaster film made with 2006-era special effects. The movie delivers in most of the ways that matter for a motion picture of this ilk, with Poseidon never trying to be something ... Troy
The line between epic spectacle and overblown bore is often as unclear as it is easily crossed. So it's no surprise that Wolfgang Petersen's Troy navigates that demarcation like a drunk driver on a twisty two-lane highway. There are times when T...