Movies starring Clint Eastwood Absolute Power
In 1997 movies, the White House is under siege, although not as literally as in last year's Independence Day. No less than three major motion pictures released between New Year's Day and the twilight of the summer season have stories that postulat... Blood Work
Once, in seemingly another lifetime, the name "Clint Eastwood" was synonymous with Spaghetti Westerns and the Man With No Name. In the '70s and '80s, he was Dirty Harry, the tough cop with a quotable one-liner for seemingly any situation. More re... Bridges of Madison County, The
Cast against type, Clint Eastwood plays Robert Kincaid, the male protagonist in the motion picture adaptation of Robert James Waller's The Bridges of Madison County. Kincaid is a sensitive loner, and while the actor is certainly known for his port...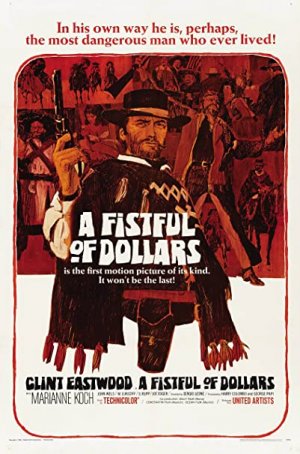 Fistful of Dollars, A
Sergio Leone's A Fistful of Dollars is notable for two things: it was the first of a new motion picture subgenre that flourished during the mid-to-late-'60s and it boosted the image of one of America's most durable stars. When A Fistful of Do...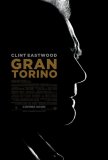 Gran Torino
Gran Torino is an amazingly over-the-top anti-racism parable but, despite its obvious shortcomings, it is nevertheless effective and affecting. The storytelling style is old fashioned in what it does and unsubtle in the way it goes about doing it,... In the Line of Fire
In 1963, Frank Horrigan was among the "best and brightest" of the Secret Service, the personal choice of President Kennedy. On November 22 in Dallas, an afternoon that Horrigan will never forget, he became one of the few living agents to lose a pr... Million Dollar Baby
Warning! Beginning with paragraph #4, there are spoilers. Viewers who like virginal movie experiences should proceed at their own risk. What a marvelous return to form Clint Eastwood has made following the disaster of Blood Work. In fact, one ... Space Cowboys
In a year of debacles and big budget implosions like Supernova, Mission to Mars, and the unforgettable Battlefield Earth, the task of creating the most satisfying science fiction movie (to date) has been left to veteran director Clint Eastwood. Wh...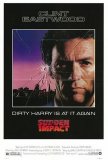 Sudden Impact
Before 1971, Clint Eastwood was known primarily for the long-running TV show Rawhide and his role as The Man With No Name in Sergio Leone's so-called "Spaghetti Westerns." That all changed during this pivotal year in Eastwood's career. In Novembe...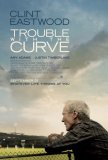 Trouble with the Curve
Following his starring role in 2008's Gran Torino, Clint Eastwood decided to step away from appearing in front of the cameras. His self-imposed acting hiatus lasted four years. His decision to make a comeback at age 82 for Trouble with the Curve ma...